People: FW Capital; Leeds Credit Union; Utopia Theatre; and more
FW Capital is increasing its investment activity across the North after receiving an additional £9.48m funding boost as part of the Northern Powerhouse Investment Fund (NPIF).
Paul Griffiths also joins as an investment executive, strengthening the North East team.
An experienced banker, Griffiths has over 30 years' financial services experience working previously for Handelsbanken, Santander and HSBC.
His most recent position was innovation manager at the University of Hull working on the innovation and grant support programme Sparkfund.
He will be responsible for providing funding to Northern businesses from npif.
The additional £9.48m funding increases FW Capital's Fund allocation to £172m.
This is from a starting position of £102m when the Fund was first established. FW Capital manage the NPIF – FW Capital Debt Finance funds across the North West, Tees Valley & Cumbria.
Griffiths said: "The Northern Powerhouse Investment Fund is playing a key role in driving the growth of businesses across the North.
"I'm looking forward to working with business owners to support innovation and expansion, encouraging new jobs and opportunities which will support the local economy.
"I really enjoy getting under the skin of businesses and understanding how we can help them to reach their potential. My role at FW Capital will help me to develop this further."
Joanne Whitfield, FW Capital fund director, added: "Paul's appointment will further strengthen our team's credentials.
"He has an impressive background in financial services and is passionate about supporting the region's businesses.
"His combination of banking experience and working on Sparkfund has given him a wider perspective of the challenges businesses are facing when approaching organisations for finance.
"Understanding businesses and creating personal relationships is very important to us and sets us apart. Paul's approach and experience is a perfect fit."
FW Capital can provide loans of £100,000 to £750,000 in the NPIF region with a focus on Cheshire, Cumbria, Greater Manchester, Lancashire, Merseyside, and the Tees Valley.
:::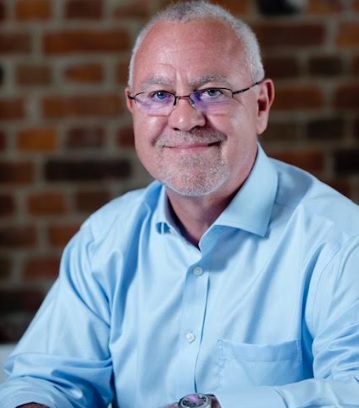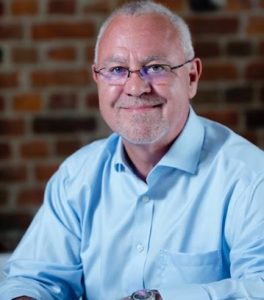 Financial services provider, Leeds Credit Union, (LCU) has made a key appointment to its senior management team.
Mark Fleet has joined the company as CEO, where he will continue to grow the credit union, strengthen support for the communities in which it operates and attempt to reach as many financially vulnerable people as possible.
Fleet has more than 35 years' experience in the financial services industry, having previously worked for banks, building societies, and financial and mortgage advisors, including Skipton and Lloyds Banking Group.
He said: "I am honoured to have the opportunity to lead LCU forward and I look forward to working with my colleagues and understanding the issues facing our members and the ways in which we can help.
"I am passionate about providing our members with the right products and services they need to help them navigate the ongoing cost of living crisis and beyond.
"I believe credit unions should play a significant role in helping people better understand the complicated financial services landscape and, as a North Yorkshire resident myself, I can assure our members that I will work tirelessly for them and their communities from day one."
He replaces Paul Kaye, who served as LCU CEO for two years, from 2021 to 2023.
Fleet added: "I'd like to thank my predecessor at LCU, Paul Kaye.
"I will continue the hard work and lead our credit union through some of the most turbulent economic times the UK has experienced for several generations.
"We must continue to prioritise society's most financially vulnerable and we will do everything within our power to reach out to them and provide them with access to savings accounts and financial advice, as well as affordable loans."
Jane Toole, president of LCU, said: "Mark is an experienced financial services professional who shares the board's commitment to both the credit union, social purpose and its modernising agenda.
"I look forward to working with him to continue the progress that was made under Paul's leadership."
:::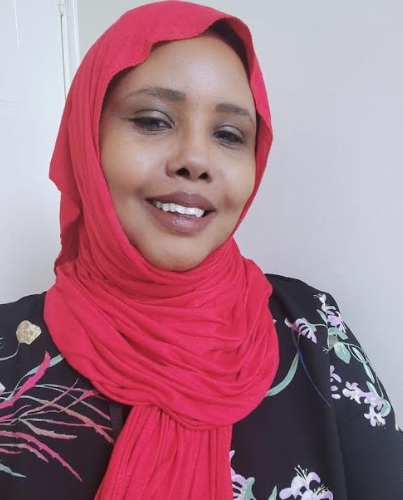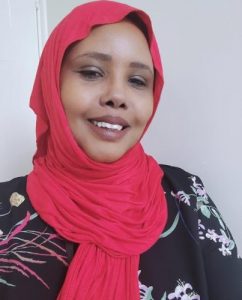 The first African female councillor to be elected in South Yorkshire has joined the board of trustees at Sheffield-based African theatre company, Utopia Theatre. 
Kaltum Osman Rivers, who has also held the position of commissioner for the Race Equality Commission in Sheffield, has been appointed a Utopia Theatre trustee as the charitable organisation continues its work to widen participation and inspire the next generation of artists.
Utopia Theatre has recently been named a National Portfolio Organisation (NPO) by Arts Council England and launched its own Youth Academy.
Rivers has lived and worked in Sheffield since 2005. She has led research in health inequality, housing, education and social care and previously worked at CK Consultancy Group. She is currently completing her PhD in Sociological research at The University of Sheffield.
Utopia Theatre has an experienced board of trustees, chaired by Maxine Greaves. It is also seeking partners and businesses to build on success and reach new audiences and participants. 
Rivers said: "I'm so excited to be joining Utopia Theatre at such a pivotal time in the organisation's history.
"So much has been achieved already, in particular in telling important stories about African heritage to new audiences, and I'm looking forward to helping to drive the theatre forward as it reaches even more people. 
"It is my intention to use my experience and connections to bolster Utopia Theatre's success by making sure we are in as many South Yorkshire communities as possible; alongside staging wonderful productions nationally and internationally."
Greaves added: "We're absolutely thrilled to welcome Kaltum to the Utopia Theatre board. She brings with her a wealth of knowledge, drive and enthusiasm which will be a huge support to our board of trustees.
"We aim to empower and engage African communities in arts and culture and I can think of nobody better to do that alongside us."
:::
Leeds-based technology consultancy, Axiologik, has appointed Andy Ireland as head of design practice and Rachel Mcelroy as head of marketing as it continues to grow its strategic leadership offer.
The agency has recently implemented a new Design Centre. This will deliver strong design capabilities, in particular focusing on strategic service design.
Ireland most recently worked for Siemens PLM Software as a lead service designer, introducing, educating and building out service design and user centred design.
At Axiologik, he will set up the design practice so the whole team can start to offer these services directly to clients.
He said: "I joined Axiologik for the opportunity to make real world impact happen, drive digital transformation, see and communicate the bigger picture and show and champion User Centred Design throughout the digital world.
"It feels like Axiologik wants to make great strides into the world of design to complement existing offerings. From the moment I began to interact with Axiologik, the team has been really keen, proactive and positive about all things design."
Mcelroy has worked in the technology sector for over a decade and was previously at Cloud Gateway. She is part of the Yorkshire board of the Certified Institute of Marketing (CIM) as vice chair of Comms.
She said: "Axiologik is an unbelievable success story from Leeds having delivered some of the most impressive large scale digital services projects of recent years, including the Covid vaccination national roll out.
"I am happy to join them at a pivotal time of growth and exciting new programmes of work that will impact society for the better."
Ben Davison, co-founder, added: The hire of Andy and Rachel into the business allows us to increase our service offering to customers and build on communicating our value proposition and the Axiologik brand.
"They share our vision for focusing on what matters for our customers which enables us to keep supporting them to evolve to be the best version of themselves.
"Strategy and execution at speed has never been more critical to navigate challenging climates and the demand for digital delivery of services."