Property group reinforces its position with successful disposal programme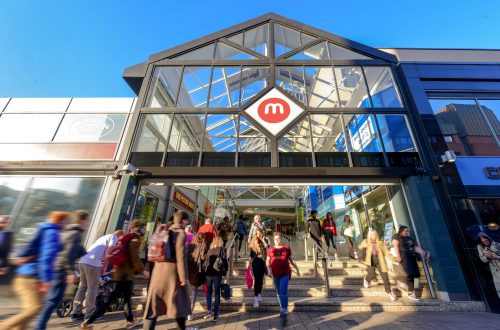 Property investment, development, hotel and car parking company, Town Centre Securities, says it has managed a resilient performance in a tough economic climate in its half year results for the six months ended 31 December 2022.
The business reports a statutory loss before tax of £19.1m (HY22: profit of £10.5m), net revenues of £7.9m (2021: £7.7m) and statutory net assets of £152.2m or 314p per share (2021: £179.3m, 341p). Like-for-like portfolio valuation was down 7% from June 2022.
TCS chairman and chief executive, Edward Ziff, said: "It has been another six months where we have further strengthened TCS through our disposal programme, the resulting repayment and redeployment of borrowings, and a successful tender offer.
"We continue to see further trading recoveries in both our car park and hotel operations whilst the property disposals have as expected reduced the scale of the property rental business. At the same time we continue to navigate our way through the current challenging macro-economic conditions given its impact on our tenants, the valuation reduction of our property portfolio and impairments to our car park portfolio.
"Having undertaken such a successful disposal programme, our attention is now turning to opportunities to selectively acquire assets and invest in our development programme, ever mindful of adding value while retaining robust finances."
Leeds-headquartered TCS says three of its properties were sold during the six months (in Glasgow, Uddingston and part of the Piccadilly Basin development site in Manchester) for a total of £20.3m.
It also reports completion of the sale of investment in YourParkingSpace Limited in July 2022, generating initial cash proceeds of £11.6m and further receipts between July 2023 and July 2024.
The business has a development pipeline with an estimated GDV of over £550m and notes its rent collections remain robust, with over 99% of amounts invoiced in quarter two now collected.
TCS says the proportion of retail and leisure assets in its portfolio has stabilised at 29% (2016: 60%; 2020: 40%), following the sale of over £100m of assets since March 2020.
Pure retail now represents only 18% of the company's total portfolio, with the Leeds-based Merrion Estate representing 70% of this.