Agency roundup: TIA; GRM Digital; Vivid Creative; and more
Marketing and creative design agency TIA (The Individual Agency) has been appointed by Aqua Pura, a natural mineral water sourced in Cumbria, to help increase its customer base and support sales.
The Leeds-based agency will handle all aspects of marketing for the water brand, including managing its role as official hydration partner for the Great Run Series, web design and development, on-pack promotions, social media management, and email outreach.
TIA, which specialises in providing clients with brand management, graphic design, social media management, and web design and development, will also devise and implement creative campaigns, kicking off with PURAdventures from 1 May through to 31 October.
Michelle Edgar-Parson, managing director at TIA, said: "With our vast drinks experience, our strategy for 2023 was to work with more challenger brands in that sector.
"Not only does the Aqua Pura brief play to our strengths, it is an incredible brand and great fun to work on.
"We're combining creative campaigns with a strategic, results-driven marketing plan to support Aqua Pura in growing its market position and engaging with a specific audience that we have identified as the true Aqua Pura consumer."
Terri Cooper, marketing manager at Aqua Pura said: "TIA is an extension of my team and the way we work together provides the space needed to be truly collaborative.
"We both come to the table with ideas which, in my experience, isn't always the way in larger integrated agencies where often ideas are delivered for feedback only. This means we get the best for the brand and I am able to stay close to the brand strategy.
"There's also agility and flexibility in the way that TIA works; we smash the tightest of deadlines and even find room to have fun along the way."
The Aqua Pura win further builds on TIA's success in 2022, when it broke the £1m turnover mark following significant client wins, expanded its team, and relocated to bigger city centre premises.
:::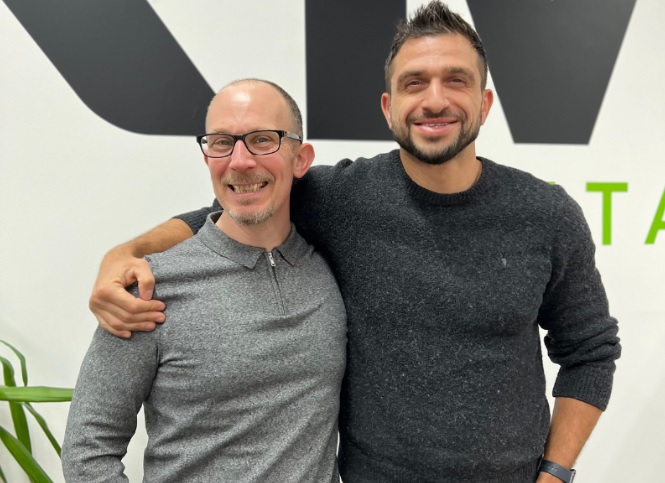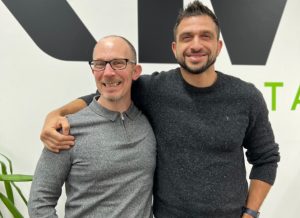 Leeds-based multi-national web development and digital marketing agency, GRM Digital, has appointed a client services director to strengthen its growing team.
Mike Guy joins the company with over a decade's experience in digital transformation and strategy.
Coming from MMT Digital, he specialised in delivering strategic client services for digital transformation initiatives in both the public and private sectors, but especially focused on the transport industry.
He has a broad range of experience in facilitating programmes of work to define and deliver equitable digital experiences, conversion uplifts and enterprise level programmes of continuous improvement.
Guy joins GRM Digital in the newly created role to focus on the value proposition of GRM Digital for its long-term clients.
He is tasked with creating a truly customer centric mindset within the commercial team, providing strategic direction for their existing client base as well as further accelerating growth.
GRM Digital, founded in 2009 by Nej Gakenyi, has experienced over 100% growth in the last two years and now has offices in Leeds, London, Sarajevo, Amsterdam, and Islamabad.
Guy said: "The company has gone through a period of significant growth and it's a great opportunity for me to build on the excellent foundations which already exist, with a truly great team and client base to support.
"I'm looking forward to strengthening GRM's growth even further."
Gakenyi, CEO, added: "This is a brand-new role created as we recognise the need for businesses to continue to unlock the potential of the digital market and thrive online.
"We have ambitious plans to turbocharge our growth even further over the next few years and Mike will play a big part in helping GRM and our clients to capitalise on digital transformation."
:::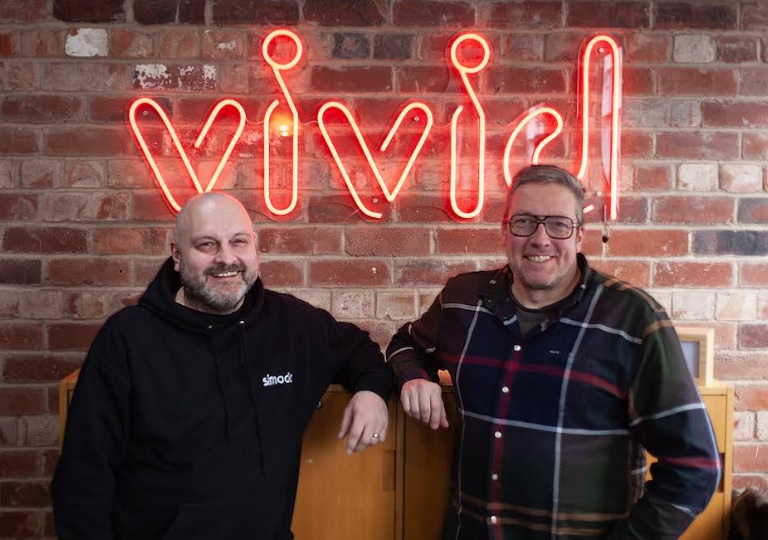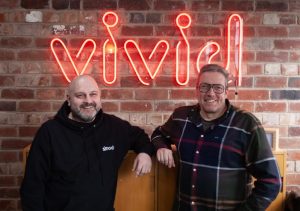 Technology specialist Simoda has appointed fellow Sheffield company, Vivid Creative, to deliver its marketing strategy.
Simoda offers support around four key pillars of technology, Infrastructure & Cloud, Modern Workplace, Cyber Security & Data Solutions.
Under managing director Daniel Bumby the firm has grown since it was formed in 2019. It currently has a workforce of 28 and last year turned over more than £5m while working with clients across the whole of the UK.
Gerry Arcari, managing director at Vivid Creative, said: "Simoda is a company that is doing great things in their industry, so we're excited about telling their story to a wider audience.
"Daniel is a great leader and has really made Simoda into a Sheffield success story. We're both based in Kelham Island so we have already struck up a good relationship and are working very closely on a number of projects.
"At Vivid we aim to make brands burn brighter and we're confident that with the amount of good quality content available to us we will be in a strong position to do that with KJB."
Bumby said: "Vivid Creative is the perfect agency to support Simoda with our marketing as we look towards our next phase of growth.
"We're lucky to have an award-winning agency with such fantastic creative minds right on our doorstep, which has enabled us to get off to a great start working together. I'm looking forward to seeing our relationship flourish."
:::
In response to a surge in demand from German clients, Leeds and London-based B2B tech marketing and PR specialist, Fox Agency has established an office in Germany.
This is the agency's first office outside the UK and it will help deliver global strategic marketing solutions to clients across Germany, Austria and Switzerland. The German office will be in Düsseldorf.
The expansion follows a period of growth for Fox Agency, which saw the business open its new London office in 2022, bring in 22 new hires to increase total headcount to 62 and enjoy revenue growth of 35% year-on-year.
The German base will be headed by Søren Kristensen, who joins as client strategy director and head of DACH. (Germany, Austria and Switzerland region)
He brings more than 25 years of experience working  in senior marketing roles for businesses such as TMD Friction, Trelleborg Wheel Systems, and most recently Deutz AG, where he was the global marketing leader.
As a B2B technology specialist, Fox already works with a number of key players in this region, including BOBST, GKN Powder Metallurgy, BearingPoint, and TMD Friction.
Kristensen said: "There are clear synergies between the services Fox Agency provides and the needs of businesses in the German market.
"There is a huge opportunity in the technology, automotive, industrial and manufacturing space for businesses looking to  break into new global markets.
"Fox can offer a unique combination of local insight and  understanding of the nuances of the DACH region, but with English-language-first thinking, which allows businesses to create a proposition which will truly resonate in  markets beyond these borders." 
Ben Fox, director and co-founder of the agency, added: "Søren's experience and  expertise is the perfect fit as we continue on our strong global growth trajectory.
"We've seen a surge in demand from clients in the DACH region who value the global lens we can offer to help their brands scale and grow in new markets.
"Opening an office in the region allows us to offer a global outlook combined with a deep understanding of our  clients' businesses."