PE firm exits specialist environmental business in deal with waste recycler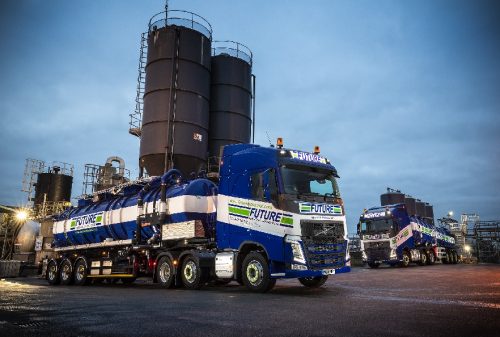 Private equity firm, NorthEdge, has completed the sale of Future Industrial Services (FIS), a specialist environmental and industrial services provider based in Kirkby, Liverpool, to Augean, an operator of sustainable, compliance-led, waste recycling, recovery, treatment and disposal services, for an undisclosed sum.
Augean, based near Wetherby in Yorkshire, is a key enabler to the circular economy while ensuring the best environmental outcome when dealing with hard-to-handle wastes.
FIS works with government, major utility and multi-national blue chip companies to provide essential and complex environmental and industrial services. The business operates the only industrial-scale mercury recovery facility in the UK and offers a number of sustainable services to support customers process waste responsibly and improve their contribution to the circular economy.
The exit was led out of NorthEdge's Manchester office by Andy Ball, partner, and John Hammond, director, alongside the FIS management team. It represents the sixth exit for NorthEdge Fund II, with the total value on the Fund II exits to date delivering a 3.5x realised gross return for the fund.
NorthEdge invested in FIS in 2017, supporting the management buyout from its Irish-listed parent company, One51 PLC.
Over the past five years NorthEdge has supported FIS to invest heavily in improving its ESG credentials, through recruitment, improvements to facilities, launching additional propositions, complete three strategic acquisitions to expand its sustainable service offerings and geographical coverage across the UK, and a major restructure of the business divisionally to improve asset utilisation, collaborative working and cross-selling.
As a result of this investment, the business, which operates in a highly regulated environment, has materially improved its QHSE performance (Quality, Health, Safety and Environment), becoming OPRA (the Environment Agency's Operational Risk Appraisal Scheme) Band A compliant for the past four years. It has also enabled the business to focus on the high growth future energy and manufacturing markets, improving both the proportion of circular-economy aligned revenues and quality of earnings.
John Hammond said: "FIS is recognised as a best-in-class service provider in the UK, and we're thrilled with what we've achieved alongside the team over the last five years. It's a brilliant example of delivering on our mission to build better businesses.
"This deal, which represents another strong return for NorthEdge Fund II, is testament to the ambition, focus and hard work of the FIS team and we wish David and his team the best of luck in their next chapter."
David Lusher, CEO of FIS, said: "With the support of NorthEdge, FIS has been on a phenomenal growth journey, I am extremely grateful for their unwavering support and belief in our business over the last five years.
"Since investment, the NorthEdge team have supported us to restructure the business to drive commercial and operational efficiencies, and continuously encouraged us to invest in and evolve our approach to ESG, which has seen us make improvements to our business in every area. Our QHSE performance is critical for us to maintain operating licences, our approach to people has supported our business to grow, and the launch of a number of new sustainable services has allowed us to support our customers to achieve their ESG goals.
"As a result, we have become a more sustainable business in every sense of the word and successfully created meaningful value for all of our stakeholders."
He added: "I'm incredibly proud of the team for their relentless focus on making us a better business, for our customers, investors, employees and environment, and I look forward to seeing them continue to flourish as part of the Augean family."
John Rauch, Augean chief executive, said: "We are excited by this significant acquisition, and the further opportunities that it presents to enhance and expand our range of services for our customer base. We wholeheartedly welcome all our FIS colleagues into the Augean Group."
NorthEdge and FIS were advised by EY and Quercus (corporate finance), as well as Gately (legal).