Shares suspension confirmed at engineering group due to audit problems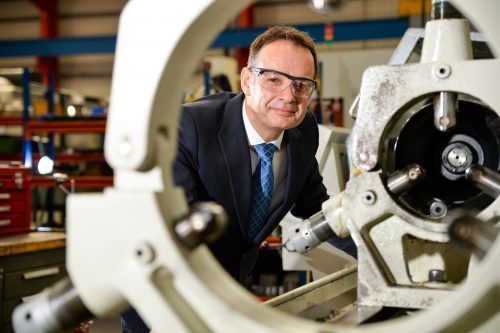 Specialist engineering group, Pressure Technologies, says its shares will be suspended from trading with effect from 7.30am on 3 April 2023.
The news comes a week after the group revealed its audit had raised problems with how it has been reporting profits.
On 21 March the group said the audit of its FY22 accounts would be delayed, meaning it was unlikely to be able to publish its FY22 Annual Report ahead of the Annual General Meeting scheduled for 31 March 2023.
The business has today confirmed it will not meet the 31 March 2023 deadline for publication of the annual report.
It states: "Suspension from trading will be lifted with the publication of the FY22 Annual Report, which will be as soon as possible and which the Board now expects to be no later than the end of April 2023."
As reported last week, Sheffield-based Pressure Technologies explained the audit by Grant Thornton is reviewing the group's accounting policy and past accounting treatment of "a small number" of long-term defence contracts within its Chesterfield Special Cylinders division (CSC).
For the past four years, costs have been accrued to achieve a uniform profit margin throughout the multi-year life of the contracts, resulting in cost deferrals at financial period ends.
But auditors now say this approach is not in compliance with IFRS 15, which requires all costs incurred in the period relating to the contract should be immediately expensed.
—
Also today, Pressure Technologies says its wholly owned subsidiary, Al-Met Limited, part of its Precision Machined Components (PMC) division, has secured a record £3m order from an international OEM customer for the supply of flow control components and subassemblies used in high-pressure extreme service oil and gas applications.
The group says this "unprecedented" order for Al-Met and the continuing momentum in PMC order intake underpin the FY23 full-year outlook for the division and also provide substantial order book coverage and visibility for the first half of FY24. 
PMC total order intake for the month of March 2023 is now expected to exceed £4m, the division's highest ever monthly intake.
The PMC order book is expected to reach about £7m at the half year on 31 March 2023, the highest order book level for the division in over six years.
Chris Walters, chief executive of Pressure Technologies, said: "The scale of this award and the strengthening order intake across the PMC division demonstrate the increasing pace of recovery in oil and gas markets, underpinning our expectations for the full year, including a return to profitability at the end of this quarter."