Tech hub community expands with latest arrival
Marketing Humber has moved its growing team into Hull's C4DI tech hub.
The region's economic place marketing organisation has grown to a six-strong team and relocated to a new base at the C4DI (Centre for Digital Innovation) building in the Fruit Market area.
C4DI opened in 2015 as the first phase and centrepiece of property developer Wykeland Group's @TheDock waterfront tech campus.
Since then it has supported the launch of scores of tech businesses.
Moving into a third floor office at C4DI further aligns Marketing Humber with the region's tech sector, which has grown since the opening of the building.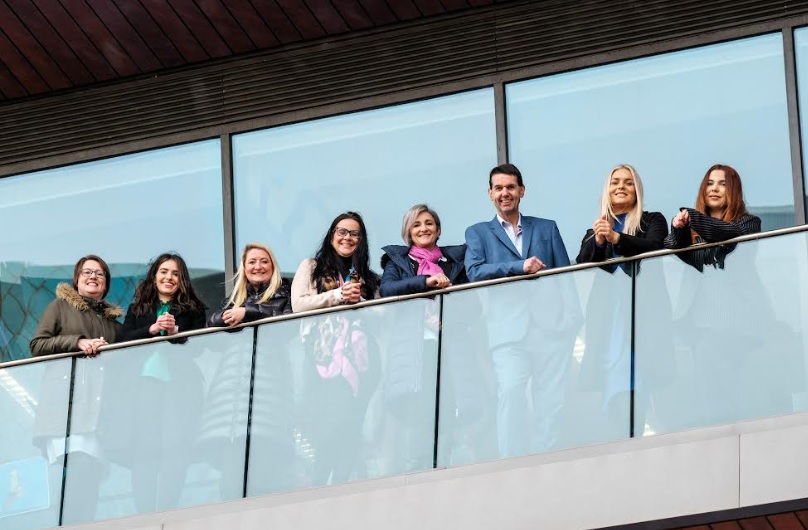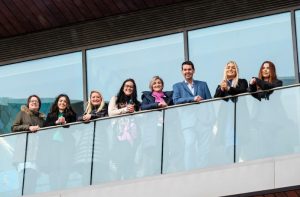 The Marketing Humber team now comprises managing director Dr Diana Taylor, engagement and stakeholder manager Leahann Barnes, marketing manager Paige McGowan, marketing and communications executive Alicia Woodward, office administrator Saffron Gregg and latest recruit, digital marketing executive Joanne Brady.
Wykeland has become a Marketing Humber Principal Partner, joining a line-up of the region's businesses who are at the forefront of promoting the Humber as a great place to invest.
Meanwhile, C4DI has also become a Major Partner and will support Marketing Humber's work.
Dr Taylor said: "We're excited to have moved into our new home in such a prestigious location.
"Joining the C4DI community reinforces the strong relationship we have with Wykeland and C4DI, who are both long-standing members of our Bondholders network of business ambassadors and have now become Principal Partners and Major Partners respectively.
"It also underlines the importance of the ever-growing tech sector and the region's impressive digital capabilities to the Humber's investment proposition.
"Our team are really enjoying being in such a vibrant working environment with so many creative and innovative companies around us."
Ian Franks, finance director of Hull-based Wykeland, said: "We're excited to welcome one of the region's leading business organisations and the voice of the Humber to C4DI.
"Our developments across the Humber, such as the Melton West and Bridgehead business parks in East Yorkshire, and Europarc in Grimsby, are among the region's primary locations for inward investment, so we have a strong, shared interest with Marketing Humber in showcasing the area and the many exciting opportunities it offers."
Louise Cooke, business development manager at C4DI, said: "A significant part of C4DI's role involves promoting the great work that is happening across the tech sector where specialist technology companies are powering the growth of the region's traditional businesses. 
"Becoming a Marketing Humber Major Partner is incredibly exciting as it not only recognises the complementary roles we play in the region, but also gives us the opportunity to collaborate more effectively in promoting the amazing opportunities there are for local tech companies to grow and traditional businesses to innovate."