Luxury countryside hotel tees up for golf course launch following renovation
Aldwark Manor Estate, in North Yorkshire, is to launch its renovated golf course following the estate's £15m investment.
Bringing 15 new jobs to the area, the course, which will launch on 1 June and includes an 18-hole golf course, golf shop, luxury accommodation featuring 11 bedrooms, and a sports bar and restaurant named Bunkers.
A further £22m is being invested in the estate including a fine dining addition which is currently underway and set to open in early 2024.
There will also be a spa, leisure club, conference centre and a 40-bedroom extension starting early in 2024 – to be completed in the summer of 2025.
Chris Lawton, golf manager at Aldwark Manor Estate, said: "Our new golf offering has been eagerly anticipated, so we couldn't be more thrilled to be launching our new course which offers 18 challenging holes.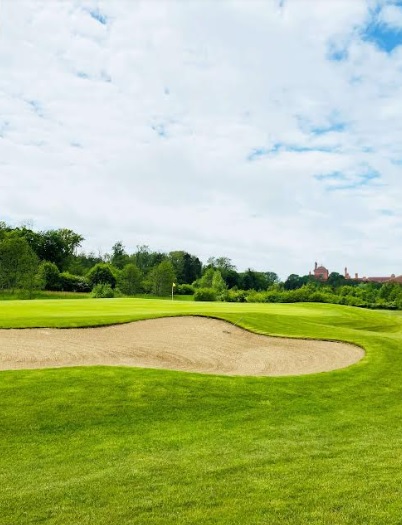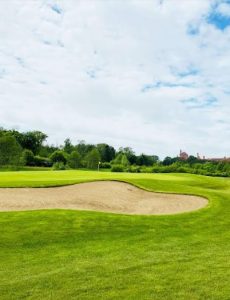 "In true Aldwark style, the new offering is no ordinary golf course, and we look forward to surprising golfers with some difficult yet incredibly enjoyable holes.
"After taking on the course we know that golfers will be searching for that 19th hole, and our brand-new sports bar and restaurant, Bunkers, which will be ready to welcome thirsty golfers and friends.
"Bunkers is already open to the public and offers multiple TV screens showing live sports events."
Christophe Gitton, estate director at Aldwark Manor Estate, added: "The team have worked tirelessly to create a new golf experience that well and truly demonstrates the Aldwark difference.
"While respecting Aldwark's incredible past and beautiful present, we're looking forward to creating an even greater future with further Estate additions.
"This will include a sensational fine-dining establishment, a state-of-the-art spa, leisure club, conference centre and 40 additional bedroom extension, water sport activities, additional lodges just to name a few."