Leisure travel group reaches for the skies with fleet of new aircraft
Jet2.com andJet2holidays have celebrated the first of their brand-new Airbus A321 neo aircraft coming into service this week.
To support ongoing growth and to refresh the existing fleet, Leeds-headquartered Jet2 plc has acquired 98 firm ordered Airbus A321/A320 neo aircraft, which could eventually extend to a total of 146 of these jet airliners.
With a capacity of 232 passengers, the new Airbus A321 neo aircraft enables Jet2.com and Jet2holidays to grow more sustainably in line with demand for flights and holidays.
The aircraft deliver an almost 20% reduction in fuel consumption and CO2 emissions per seat against previous generation single aisle aircraft models.
Jet2 plc also recently confirmed that it is making a major investment into a new Sustainable Aviation Fuel (SAF) production plant to be constructed in the North West of England – one of the first such deals in UK aviation.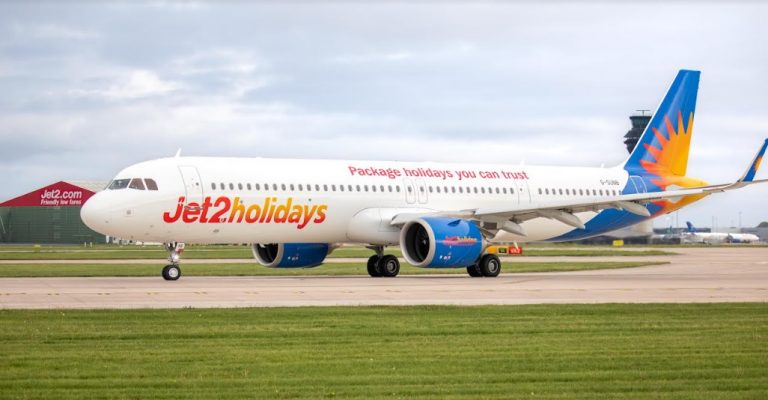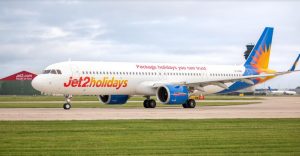 The agreement will see Jet2 plc invest an equity stake in the Fulcrum NorthPoint facility and expect to receive more than 200 million litres of SAF over a 15-year period.
As well as further reducing emissions per passenger, the fleet of new aircraft will support the ongoing growth at Jet2.com and Jet2holidays, which has seen the companies put their biggest ever flights and holidays programme on sale for summer 2023.
Steve Heapy, CEO at Jet2.com & Jet2holidays said: "The first of the brand-new Airbus A321 neo aircraft to come into operation this week is a real milestone.
"As more of these new aircraft come into our fleet, they will play a huge role in supporting our continued growth, whilst providing more choice, comfort and quality than ever before for our customers.
"As well as ensuring we continue to deliver our award-winning customer experience, in our view the Airbus A321 neo is one of the most fuel-efficient aircraft in its class."