Appointments – WasteAid, Aon, Allsops, Ryden
Leeds environmental entrepreneur Dr Jonathan Straight has been appointed chair of UK-based non-profit WasteAid.
WasteAid works with communities and policymakers in low and middle-income countries to implement waste management and recycling programmes, prividing training and job opportunties where they are lacking, supporting grassroots entrepreneurs and promoting circular economy innovation.
Dr Straight, a trustee of the non-proffit for three years, established the UK's leading supplier of waste and recycling containers, which he headed for 21 years before exiting in 2014. He has three decades' experience in public and private sector recycling organisations.
He said,  "WasteAid's mission is very close to my heart and I'm looking forward to working with the board and the wider team to help the continued expansion of our activity. At a time when the world is facing an environmental crisis, WasteAid and its partners have a critical role to play in empowering local communities to safely manage their waste while also delivering important socioeconomic benefits at a grassroots level."
Dr Straight takes over as chair of the board from Sarahjane Widdowson who has ably steered the charity through a phenomenal period of growth since 2015. Ms Widdowson will still remain on the board of trustees.
WasteAid chief executive Ceris Turner-Bailes added, "We are delighted to welcome Jonathan as chairman and equally offer our heartfelt thanks to Sarahjane for her tireless work for the charity. Jonathan offers a wealth of expertise in the field of recycling and his commercial knowledge and charitable work are invaluable to us. I look forward to working with him closely as WasteAid continues to develop.
"Jonathan will bring a strong governance voice to the charity as we strive to promote and share locally appropriate, evidence-based and inclusive waste management practices, supporting and empowering others to take positive action."
*****
Aon plc, has made five promotions in its Leeds advisory team which is responsible for commercial risk.
Aon, which provides its Yorkshire-based clients – from SMEs to large corporates – with commercial risk solutions, health solutions, reinsurance solutions and wealth solutions, has promoted Jonathan Harrison to head of sales for Advisory UK. With a career spanning 15 years, most recently as a client management director, Jonathan will draw on his vast insurance experience to lead the sales strategy across the UK for Aon's mid-market and SME client division.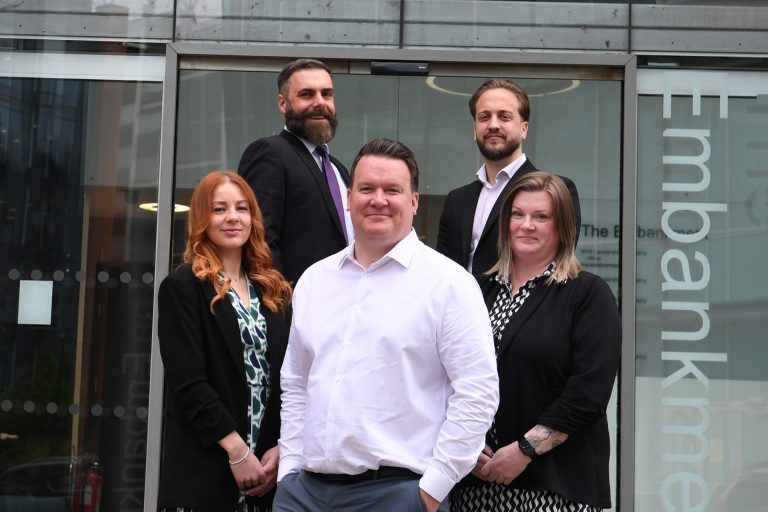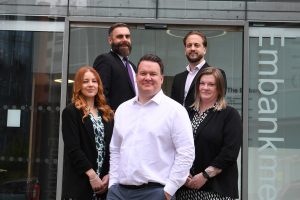 David Westcott, who has 15 years' industry experience, is promoted to client management director and will oversee a team of client directors and account executives. He will also be responsible for business development for Aon's Leeds and Harrogate offices.
Holly Copsey is promoted to client service director, Adam Wilson to client director, and Sara Wilkinson to client service manager. In her new role, Holly will oversee broking on new business, support business development, and allocate resources to new enquiries. In addition, she will be involved with mergers, acquisitions and transaction solutions.
Both Adam and Sara will service their respective book of clients. In addition, Adam will contribute to business development and support wider Aon functions. In her new role, Sara is now responsible for overseeing a team of eight brokers, which involves dealing with all aspects of development and training, being a day-to-day referral point for technical or market queries and managing workload allocation.
Tracey Threlfall, UK head of advisory at Aon said:
"Employees are front and centre at Aon and each one is provided with a progressive career path, structured training, and a flexible and inclusive working environment. These well-deserved promotions are testament to the hard work and dedication given to helping their clients make better decisions. It is great to see the advisory division in Leeds continue to go from strength to strength."
Sara Wilkinson, client service manager in Aon advisory said:
"Aon is extremely supportive of any employee wishing to further their career, providing resources and structured training for the specific roles and business divisions in which you are interested. I was thrilled to receive the promotion and have found it both rewarding and challenging in equal measure!"
******
Allsop, one of the UK's leading property consultancies, has expanded its residential transactional team through the appointment of two senior associates, Brad Harris and Jack Robson, both of whom have worked at the firm previously and return to Allsop's growing Leeds office.
Brad Harris is responsible for residential land and development, whilst Jack is focused on buying and selling residential investments, both in Yorkshire and the regions.
Brad will be working with private and corporate landowners to bring residential-led suburban and city centre opportunities forward for disposal. Brad will also undertake consultancy work on behalf of landowners and developers, advising on residential values, demand, housing mix and deliverability. He has more than a decade of experience focusing on the acquisition and disposal of residential development sites on behalf of house builders, investment funds, high net worth individuals, and receivers and administrators.
Having previously worked at Allsop for over 10 years, Jack went client-side in 2021, joining the investment team at HSPG as a Senior Acquisition Manager. Whilst at HSPG the investment team transacted over 1,000 supported housing beds to major national and international funds. Jack returns to Allsop with experience in portfolio aggregation, social housing leasing and large scale transactions. Now back at Allsop, he will continue predominantly disposing of stabilised residential stock with a growing focus on social and supported housing.
*****
Commercial real estate consultant Ryden has announced the promotion of Dan Smith to partner within the building consultancy team in Leeds.
Dan's journey at Ryden, starting as a graduate trainee in 2013, exemplifies the company's commitment to nurturing talent and rewarding exceptional performance, the firm said.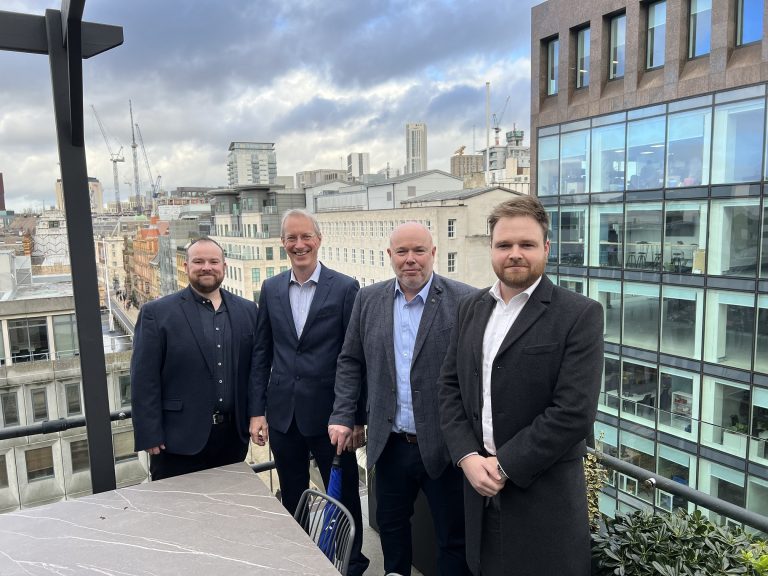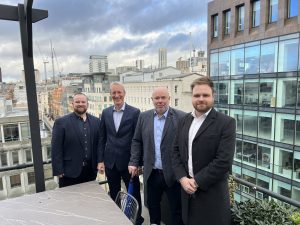 Throughout his career, Dan's knowledge in development consultancy, building surveying, and project management has been invaluable to Ryden's clients across the UK. He also specialises in acting for both landlords and tenants in dilapidations disputes.
Andrew Cliff, partner and head of project and building consultancy at Ryden commented on this promotion:
"Dan has consistently impressed us with his professionalism and expertise since he started as a student. He has excelled in his abilities to provide clear, concise and honest advice to our clients and therefore this is a recognition of his contribution to date and his importance to the business in the future.
"I have no doubt that as a partner, Dan will continue to excel and contribute to the ongoing success of Ryden's project and building consultancy services."
Dan Smith, new building consultancy partner at Ryden added: "Over the years I have had the privilege of working with a fantastic team on a wide range of projects. I am honoured to take on this new role to further contribute to the firm's growth and keep providing the best advice."