Cautious optimism for property business as markets show signs of recovery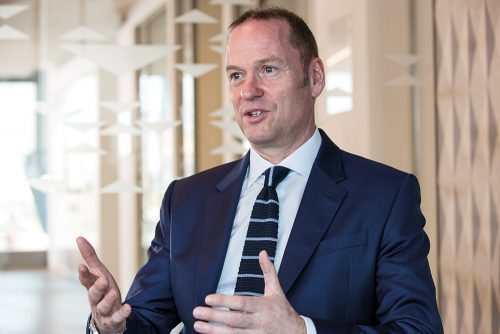 Sheffield-headquartered property business, Henry Boot, is looking forward to activity levels picking up this year as it publishes its AGM trading update today.
The company says it is trading in line with expectations of a pre-tax profit of £37.8m, with encouraging indications from its key markets – Industrial & Logistics (I&L), Residential and Urban Development.
Tim Roberts, chief executive officer, said: "We have started the year well and following the uncertain economic backdrop to the final quarter of 2022, there are growing signs of recovery in our three key markets.
"We expect this to continue, and for us to have a busy second half of the year. We also continue to make progress against our medium-term strategic targets."
Henry Boot says the I&L market remains resilient, supported by rental growth, and housebuilders are selectively buying land, with the group recently selling and receiving offers for a number of sites.
House buyers are reportedly returning to the market after a downturn in demand from quarter four 2022.
The Hallam Land Management (HLM) arm of the business is said to have begun the year well, selling 1,900 plots. It also has various sites under offer, which are expected to contribute towards both sales targets and profit in 2023 and 2024.
Henry Boot says that its HBD business reduced development activity as it had expected slower markets in the spring of 2022.
But it adds there has continued to be occupier demand in the I&L market, while the Build-to-Rent (BtR) market remains strong in terms of customer demand with investors again looking to fund development.
Meanwhile, Henry Boot Construction has secured 72% of its 2023 order book and remains focused on securing the remainder of the targeted budget.