Property people: Scanlans; Avant Homes West Yorkshire; and more
Property management and surveying firm, Scanlans, has expanded its team in Leeds following further growth in demand for its services.
Neve Burnley has joined Scanlans as a property manager to manage sites at locations including Leeds city centre and suburbs, Wetherby, Ilkley and Selby.
In her previous role she was responsible for a large mixed portfolio of over 1,000 properties across 20 residential blocks, new-build estates and commercial buildings.
Neve's appointment follows the recent arrival at Scanlans of Darran Ezard as a property manager looking after apartment blocks and other residential developments across North Yorkshire, including Harrogate, York, Ripon, Boroughbridge and Whitby.
Scanlans has secured new management contracts for apartment blocks and public open spaces in recent months, including sites in Leeds, Sheffield, Rotherham, Selby and Harrogate.
Nationally Scanlans manages a portfolio comprising over 20,000 units across more than 300 residential sites. 
Alongside property management, Scanlans provides building surveying and LPA Receivership services and fire risk assessments from its Leeds operation, which is based at the Thorpe Park business and retail park.
Michael Willans, head of property management for Scanlans in Yorkshire, said: "Neve has managed a variety of new-build properties, estates and commercial units and is a tremendous addition to our growing team.
"She is a customer-focused professional who builds excellent working relationships with a positive attitude.
"Her experience and attributes mean she is well-versed in dealing with the requirements of managed developments and estates.
"We are thrilled to welcome her to Scanlans, and her appointment is a further demonstration of our progress in the Yorkshire region. We hope to continue this growth with new exciting ventures throughout this year and beyond."
Burnley said: "Scanlans is a hugely respected practice with a high-quality portfolio, and takes a proactive and constructive approach to dealing with clients.
"It's great to be working in such a varied role and alongside such a dedicated and capable team of professionals."
:::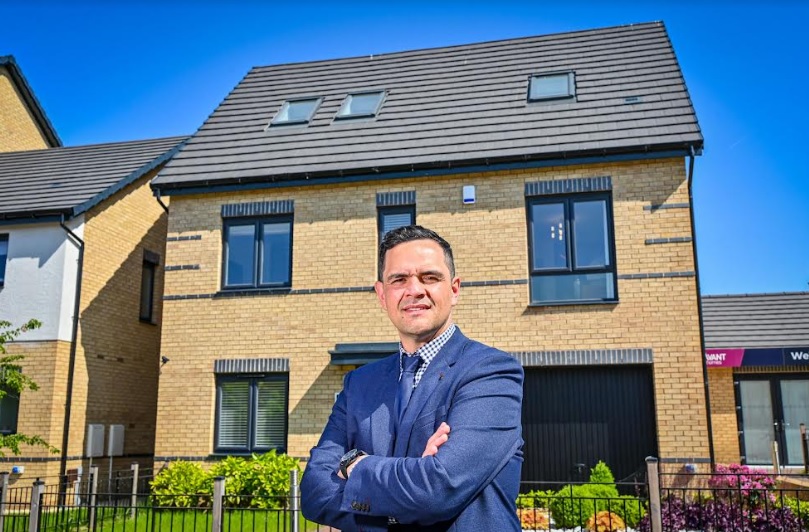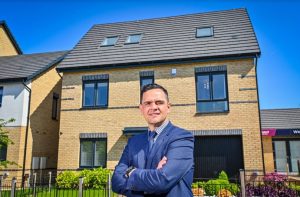 Wakefield-based Avant Homes West Yorkshire has strengthened its senior team with the appointment of a construction director to further enable the housebuilder's regional expansion.
Freddie Woodworth, who joins from residential developer Vistry Partnerships, has more than 20 years' experience in the construction and housebuilding industry.
In his new role, he is responsible for Avant Homes West Yorkshire's delivery of its new homes build programme.
This includes leading site managers, dealing with existing sites and planning new sites, and supporting the region's land, technical, commercial and sales teams during various stages of construction.
Woodworth said: "Avant Homes has a clear national and regional expansion strategy which I will help deliver. I'm excited to be able to lead a team dedicated to providing high quality new homes in great locations.
"Our construction team is focused on continually enhancing our product and the way we build for the benefit of buyers.
"I am looking forward to mentoring the team to help them succeed whilst also driving the business forward with them."
Avant Homes regional chairman, Scott Varley, said: "With our expansion plans well underway it's a great time for us to welcome Freddie to further enable our growth.
"He is an excellent addition to our senior management team and will play a pivotal role in Avant Homes West Yorkshire's continued evolution and success."
Avant Homes West Yorkshire is part of the Avant Homes Group which currently operates across the Midlands, north of England and Scotland from eight regional operating businesses.
:::
Two new partners have joined Shoosmiths' real estate practice.
Joining the firm's northern real estate team in Leeds as partner is Phil Gregory.
He arrives from Gateley, where he oversaw the growth of its real estate offering in Leeds, with a focus on large-scale commercial development projects.
The appointment bolsters Shoosmiths' development group that is currently advising businesses including Stoford, St Modwen and Henry Boot.
Gregory will support the national team on current projects, while bringing across a pipeline of development-led work with Commercial Development Projects Limited, Peveril Securities, St James Securities Limited and Wilton Developments Limited.
In Manchester, the law firm has recruited residential development specialist, Peter Marsden. Marsden joins as real estate partner, bringing extensive experience working as an in-house lawyer at PLC housebuilder, Taylor Wimpey, and Harrow Estates – part of Redrow.
He will support the firm's national living sector team, with a focus on strengthening and expanding its partnerships with national housebuilders. This follows Shoosmiths being appointed to a number of legal panels, including for Taylor Wimpey and Lovell Partnerships.
Kirsten Hewson, partner and head of real estate, said: "Peter and Phil bring over 35-years' experience advising on residential and commercial developments, in-house and at law firms.
"Their arrival will further strengthen the expertise we're providing to clients through our national living sector and development group.
"Both will play a key role in expanding our Northern real estate team, while ensuring Shoosmiths is leading the way when it comes to advising the property industry – delivering projects that are transforming towns and cities across the UK."
Gregory said: "I've had the pleasure of acting on the other side of projects involving Shoosmiths' development team over the past years.
"They are renowned as quality operators, providing expert legal advice, but also bringing a commercial and pragmatic approach to each project for their clients.
"My focus is on hitting the ground running, both in terms of supporting the existing team and delivering work for my clients, providing the same level and manner of service."
Marsden added: "It's an incredibly exciting time to be joining Shoosmiths real estate. The practice is very well established – advising many of the UK's leading residential developers.
"I'm looking forward to utilising my in-house experience and working as part of the firm's living sector team to continue providing a best-in-class service to clients, both in the North and nationally."