Entries open for Yorkshire Business of the Year awards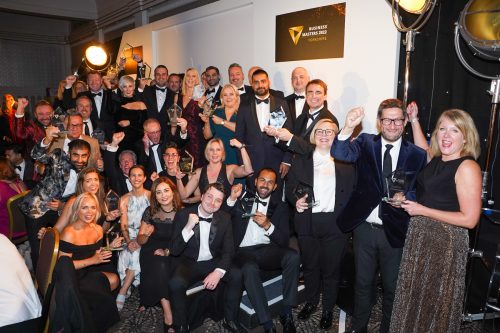 Entries open today for TheBusinessDesk.com's annual Yorkshire business awards – and this year's event will be bigger and better than ever.
The annual awards, celebrating and honouring the best businesses of all sizes and sectors across the region, have become a red letter day on Yorkshire's business calendars.
The awards previously known as the Yorkshire Business Masters are now the Yorkshire Business of the Year Awards.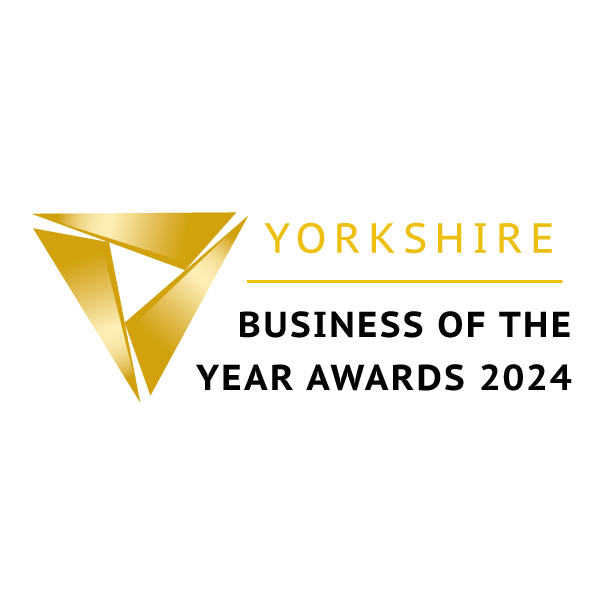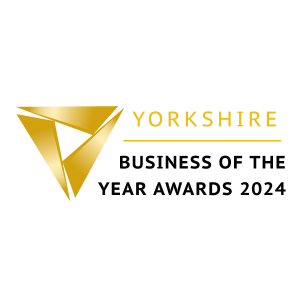 It's more than a rebranding. The awards now feature a new, rigorous judging procedure. Judges will visit entrants over the next few months to meet leaders and staff and see business operations for themselves to create their shortlist.
Each shortlisted company will then be invited to give a presentation to the judging panel who will select the category winners.
The winners are announced at a gala dinner at the Queen's Hotel in Leeds on Thursday 29 February 2024.
Yorkshire editor Andrew Staples said, "This has been a challenging time for the region's businesses, but so many have risen to the occasion and demonstrated true excellence, emerging stronger and better than ever. We want to hear from them so that we can honour their achievements. The new judging process is designed to find the region's very best in each category.
"The Business of the Year Awards are a collaborative effort between TheBusinessDesk.com and our partners CMS, LDC, RBC Brewin Dolphin and Verlingue, whose experts will be visiting entrants and creating the shortlist."
There are 15 categories in the Business of the Year awards, including CEO of the Year. Firms are encouraged to enter all those they're qualified for. As in previous years, the judges will nominate and select the Ambassador award.
The categories are:
Start-up
Innovation
Sustainability
International Trade
Investment
Community Impact
Property Business
Family Business
Small Business (up to 50 employees)
Medium Business (51-250 employees)
Large Business (251+ employees)
Fast Growth Business
CEO of the Year
Employer of the Year
Ambassador
The Yorkshire Business of the Year Awards 2024 will be backed by headline sponsors CMS, LDC, RBC Brewin Dolphin, and Verlingue. Gilbanks is a category sponsor.
The deadline for entries is Friday 7 July, 2023. For more information and to download your entry form please visit our dedicated awards website businessoftheyearawards.co.uk.

Read what our sponsors have to say:
CMS
Kevin Nudd, senior business development manager at CMS, said: "Yorkshire is a region renowned for its entrepreneurial spirit; it's a place with energy, commitment, and a can-do attitude.
"It's also a region that has consistently reinvented itself.  Once ground zero for the materials that drove the Industrial revolution – cloth, coal, iron and steel – today its business community is as broad and diverse as the region itself.
"The entrepreneurial spirit still thrives in Yorkshire today, and the region is home to thousands of truly world class businesses across every conceivable sector.
"CMS is delighted to join with other sponsors to help TheBusinessDesk.com identify and celebrate the very best of the Yorkshire business community.
"We actively encourage businesses to enter, because there is no better way to highlight your products and services and what makes you special, including how you give back to your local communities.  We look forward to meeting many great companies – large and small – during the judging process and celebrating with the winners in February."
LDC
Dan Smith, partner and head of Yorkshire at LDC, said: "These awards showcase many of the brilliant achievements in the Yorkshire business community, and we can't wait to hear about this year's accomplishments.
"At LDC, we've been partnering with ambitious management teams here in Yorkshire for nearly 35 years, and we've had the privilege of working with some of the region's best businesses. From innovation and exploring new markets, to boosting their ESG credentials, we know there are so many businesses across the region doing great things, and we're looking forward to celebrating the region's inspiring stories of success."
RBC Brewin Dolphin
Nick Guest, divisional director at RBC Brewin Dolphin, said, "At RBC Brewin Dolphin, we specialise in helping Yorkshire's leading businesses, senior leadership teams, and their staff realise their personal financial ambitions. Thanks to our structure, we retain the culture and personal touch of a regional wealth manager, whilst being supported by one the worlds leading global banking institutions. We're extremely proud of our regional heritage and are absolutely delighted to be supporting the inaugural Business Desk Business of the Year Awards here in Yorkshire.
"We're passionate about helping the regions businesses and their management teams to thrive and flourish, and our team cannot wait to meet so many incredible and exciting businesses over the judging period ahead. After what has been such a difficult last few years, it has never been so important to celebrate success, not just to the outside world, but also with your team and colleagues. We look forward to meeting all the fantastic candidates over the months ahead."
Verlingue
Neal Lumb, group sales and marketing director at Verlingue, said, "'Only the strong survive and grow' is the key lesson in today's demanding economic environment. All the successful businesses out there all have one key skill in common: they are able to connect their people to the dream and achieve higher levels of commitment and performance than their competitors.
"Celebrating hard earned success is one of the ways great businesses can achieve this aim and that's why we're delighted to be sponsoring TheBusinessDesk.com Business of the Year Awards – meeting great businesses never gets boring!
"At Verlingue our ambition is to help great businesses grow by helping them understand and manage risk, giving them the confidence to pursue their growth ambitions safe in the knowledge that they are well protected when challenges present themselves – it's all about 'Protecting today, imagining tomorrow'."