People: Clarion and Hawkswell Kilvington
Clarion has promoted two of its home-grown talents, Stephanie Parish and Sarah Harrison, to the position of partner – taking the number of partners in the firm to 31.
Parish joined in 2008 as a trainee and now has over 13 years' experience as a private wealth lawyer. She was promoted to senior associate in 2016 and became a legal director in 2020.
She heads Clarion's growing Private Wealth team and provides expert technical advice on all private wealth matters regionally and nationally.
Her specialism is assisting business owners and entrepreneurs in particular with protecting their wealth and their business succession plans.
She works with external tax advisers, accountants and financial advisers on pre-sale planning and family investment companies.
Harrison also began her legal career with Clarion, having secured a training contract with the firm and joining a year earlier to work as a paralegal nearly 12 years ago.
On qualification in 2014, she joined Clarion's corporate team, rising to senior associate in 2019 and legal director two years later.
She provides the full range of corporate advice from delivering large transactions including acquisitions, sales, management buy-outs, private equity investments and employee ownership trusts, to assisting companies with their ongoing development including group re-organisations and Enterprise Management Incentive (EMI) schemes.
She has significant experience working with clients in the digital marketing and tech sectors.
And she works with Clarion's private wealth team to deliver estate planning solutions for business owners and high-net-worth individuals, including implementing family investment companies.
Richard Moran, senior partner, said: "It is always a genuine pleasure to see loyal and talented lawyers forging their careers with Clarion and we are very proud to welcome Stephanie and Sarah to the ranks of our 30-plus partnership.
"Stephanie has built a strong reputation as a specialist in her field and demonstrated an unwavering commitment to the firm and our values.
"In addition to being technically adept, she has proved able to bridge the gap between private and corporate clients and will be an intrinsic part of the continued success of our private wealth practice which she now leads.
"Over the last 10 years, Sarah has become an indispensable member of the corporate team, establishing herself as a dealmaker in her own right and repeatedly being approached by name for new mandates.
"Stephanie and Sarah are real Clarion success stories, having trained and developed their skills and careers within the firm."
:::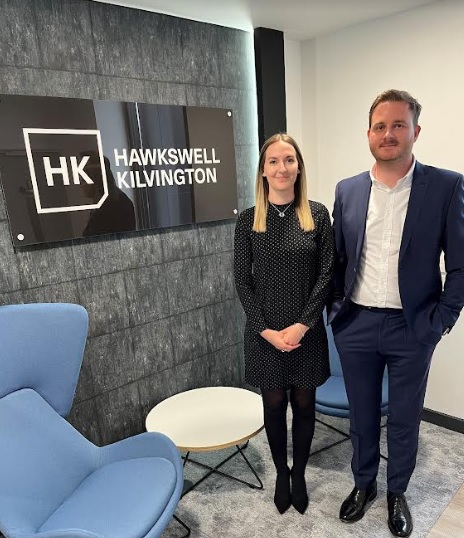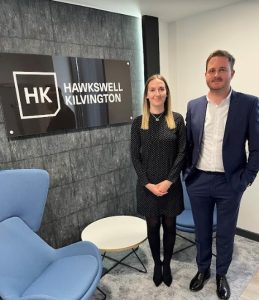 Hawkswell Kilvington, a niche firm of specialist construction and engineering solicitors, has made two new promotions this month.
Jonathan Robson has been promoted to legal director. He joined the Leeds-based firm six years ago and is an integral part of its contentious department.
He deals with complex and high value construction and engineering disputes across a range of forums including litigation, arbitration and adjudication.
Robson acts across the full width of the construction supply chain and is known for helping clients resolve their disputes as quickly and cost-effectively as possible.
Katherine Morgan has been promoted to associate. She initially joined the firm as a trainee solicitor in 2018 and has progressed to become a key member of the contentious team.
Her practice centres around resolving construction disputes in litigation, adjudication and mediation.
Thomas Salter, partner at Hawkswell Kilvington, said: "We are happy to announce well deserved promotions for Jonathan and Katherine.
"Both are extremely hard working, dedicated and talented lawyers who will no doubt continue to go from strength-to-strength."