Experts explore the future of Yorkshire's property sector
The last few years have seen big changes in the ways we live and work. What does that mean for the future?
We brought together five expert panellists to discuss the Future of Yorkshire Property at a seminar sponsored by Schofield Sweeney and hosted in their Leeds office
Experts considered the pressures rising costs place on sustainability goals, the rise in build to rent properties, building diverse communities, and trends in commercial property, before taking questions from the floor.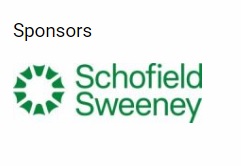 The panellists were:
Lee Arnell, Executive Manager (Regeneration), Leeds City Council
Pardeep Khela, Partner, Schofield Sweeney
Lisa Littlefair, Cities Lead, Mott MacDonald
April Marsden, Associate Director, Bowman Riley
David Shepherd, Strategic Director, Department of Place, Bradford MDC
Here are some of the highlights.
Biodiversity, sustainability and cost
Lisa Littlefair: "From a point of view of biodiversity, in terms of the legal requirements, biodiversity, net gain is coming soon. It's just something we can't not do. And sustainability, again, the legal requirements, the standards, the regulations are changing rapidly. That is not something to ignore. We've just been recently involved in developing the global standards for carbon reduction in infrastructure building, past 2018, if anybody wants to look it up. And it's, you know, we're in an inescapable path now that we have to do something about."
April Marsden: "In 2008, there was a recession and the decisions made to the kind of trajectory that we were on then, which was about carbon reduction, building greener, and more responsibly. That kind of all got kind of washed in an attempt to try and boost the economy and keep the construction sector on its legs. We've learned from that. We've come a long way since then. There's obviously what people want and expect from end users, to clients, to funders."
Pardeep Khela: "In terms of development finance area, two issues come up, which is causing problems in developing eco-friendly properties or sustainable properties. One is genuine inflation costs. Cost of materials has stabilized a little bit, but it is putting pressure on developers. And that puts pressure on costs, it puts pressure on price, it puts pressure on everything else. Secondly, the EPC regulations to let out property. I think Yorkshire in particular is quite vulnerable, given the age of the stock in the area and the cost pressures that landlords are facing. It's a difficult ask. It is challenging. But I think, because of the way that the world is going, a lot of landowners and property owners are having to stomach those costs."
Lee Arnell: "There's a value dimension as well. Pre-2019 , when we were doing inward investment, environmental was there but never top of the list. Now, when you're speaking occupiers, particularly the bigger brands, environmental credentials of the office or the workspace is key to them, to their values and the values of the workforce and the talent they want to attract."
David Shepherd: "I think we are in a situation where the best environmental option is not the best economic one yet. I think that's what we have to do – and what we're trying to do is embrace these new technologies that are coming forward, such as hydrogen gas networks, battery recharging stations, district heating. We are focussing on renewable energy sources being part of our core plumbing around the district. We are architecturally blessed with listed buildings, but they do present very difficult dynamics from an ESG perspective."
Build to Rent
April Marsden: "Output since the start of this year has actually declined in terms of planning applications. Moving forward, however, there's still a healthy pipeline in the area of Build to Rent. I guess just with affordability issues, the fact that house prices are still rising. There's always that conflict of mentality of owning your own home and renting. I think there's a whole area that needs some exploration. I think in the longer term, it's not going anywhere."
Pardeep Khela: "The issue is whether there's good returns. A lot of our clients will only put an application forward, incur that cost, if they know that the returns are going to be there. If the returns are going to be there, they'll stomach the inflationary costs, they'll stomach the increased labour costs and the construction costs, they'll stomach the increased interest rate costs if they've got bank funding. What they have to have is that surety that they'll get the money back. And I think that's what's causing some nervousness for a lot of clients. They're keen, but they're probably just seeing what happens over the next few months before committing, because once you commit, it's a bit costly."
Lee Arnell: "65% of new development in the city centre in residential last year was Build to Rent. I think part of that is around the talent we have in the city and high graduate retention or the move on from graduates. But a lot of that is around the placemaking quality and the connections to ameinties, the connections to infrastructure. It's no accident that there's been a rapid acceleration in 2019. Part of that is Leeds catching up with other regional cities. Part of it is a response to some really strong collaboration around place on the quality of making a city centre a mixed-use vibrant neighbourhood."
David Shepherd: "With Bradford very different to Leeds in terms of its residential, there's a generation of trust that's been lost in the residential market in the city centre. And we have to get that back. And the way we will get that back is through designing a city centre that is perfectly positioned for the future with entertainment and culture at its heart, a city that people want to go into to meet up and socialise. And we've got to look at these new trends that are now becoming a bit more baked in off the back of the pandemic and start to start to design a city that is right for the level of city centre ambition that we've got."
Diverse communities
Lisa Littlefair: "It's become more controversial than I ever expected it would around 15-20 minute neighbourhoods. But as a concept is exactly what everybody's been talking about, it's building density around the places that have the best access to mobility, so that people don't have to necessarily get in their car to go and do everything, or, you know, people are more likely to be walking around creating a cohesive community present there. If you give people the right provision to be able to walk, cycle, and all the rest, then they're more likely to do it."
David Shepherd: "Bradford has suffered a long time with cynicism between neighbourhoods and small neighbourhoods – you can cross the street and you're in a different community. Hreat Horton, Little Horton, Manningham and Heaton – you don't know where one begins and one ends. But there is a huge sense of community belonging to those places, which is brilliant and brings us so many assets. What we have to do from the built environment perspective, is turbocharged those developments that bind the neighbourhoods and demolish those that have acted as barriers."
Commercial property
Pardeep Khela: "I see it at the coal face, I see what comes across my desk in terms of transactional work, and manufacturing, particularly industrial units, are booming. That's really strong. A lot of clients are fighting with each other to try to get good quality commercial units –  these 50 to 200,000 square foot – whether it's storage, or manufacturing, or a mixture of both. Interestingly, I'm seeing a lot more offices, which I haven't seen for quite a long time, whether it's leases for existing office space, or clients looking to develop offices that was very quiet for probably the past two or three years, working from home and the hybrid working environment, but that seems to have really picked up and I'm seeing structures coming in now for leasing an entire office block or taking on floors of brand new office building or buying sites to build offices."
April Marsden: "A lot of companies are now carbon footprinting. They're going towards net zero carbon, they're on that journey. One of the biggest, easiest tick boxes for most businesses is to be in property, which is highly sustainable, and already fulfils a lot of those requirements. So everything we can do in the retrofit industry, the new build industry to make those buildings more sustainable supports those people that were coming into those premises and goals as well."