People: Lithgow Perkins; Virgin Money; Burton Roofing Group; and more
Two new partners have been appointed at Harrogate accountancy firm Lithgow Perkins, a decade after they joined as apprentices.
Tom Lowry and Tom Rhodes progressed through their training and a series of demanding industry exams to become fully qualified chartered accountants in 2020 and 2018 respectively.
Their latest promotion will see them work alongside current partners Robert Horner, Mike Briggs and Joe Taylor to help develop the firm's services and grow its client base.
They will also be involved in supporting the next generation of accountants, helping to train the five apprentices currently at the firm.
Rhodes, 29, said: "We're delighted to be recognised with this promotion which is the culmination of a lot of years of hard work.
"Lithgow Perkins is a great place to work and we're very grateful for all the support we've had from everyone as we've developed our careers in accountancy."
Lowry, 30, added: "Over the past 10 years, we've been given some great opportunities to expand our knowledge and skills across all areas of accountancy, as well as developing the softer skills needed for client-facing work.
"We're looking forward to helping strengthen and grow Lithgow Perkins for the future by taking a proactive and innovative approach that will add value for our clients."
Rhodes joined Lithgow Perkins in September 2012 after completing his A Levels at Rossett School in Harrogate, while Lowry, a former student of St Aidan's and Rossett schools, joined a year later after changing tack part way through a sports degree.
Lowry, who specialises in tax and VAT, said: "Working at partner level will allow us to further develop our expertise as well as our relationships with clients.
"It is about having a high level of technical knowledge combined with the softer, interpersonal skills."
Before being promoted, the new partners had already introduced a number of initiatives at the firm.
This included the launch in 2021 of LP Connect, a monthly fixed fee service that aims to help SMEs manage their cash flow better. The service has become a growing area of work for the company, with a client base of predominantly younger people.
Rhodes, who specialises in tax, audit and business consultancy, said: "We're aiming to be more proactive and offer some innovative, more modern services alongside the traditional way of doing things.
"Not only is this appealing to a new generation of business owners but it also fits nicely with HMRC's move towards 'making tax digital'".
Partner Joe Taylor said: "Our new partners are a great example of why it's important for long-standing firms like Lithgow Perkins to nurture their younger staff members and invest in their career development.
"They have worked extremely hard, are proactive and innovative in their approach, and have built a strong reputation for their expertise and the value they deliver for our clients."
:::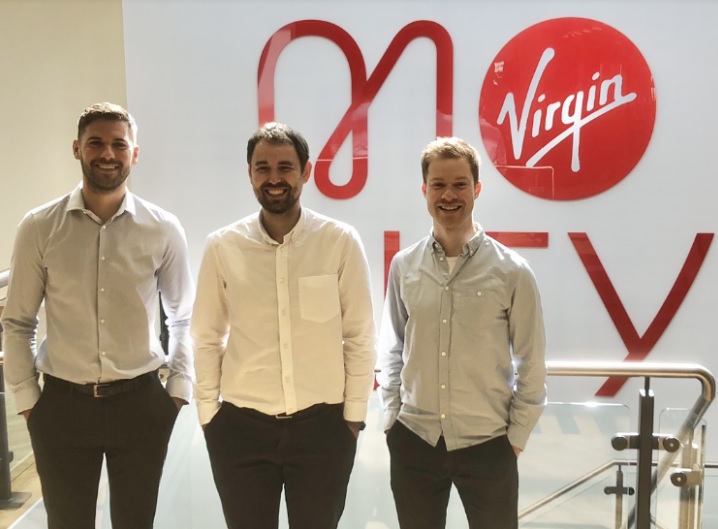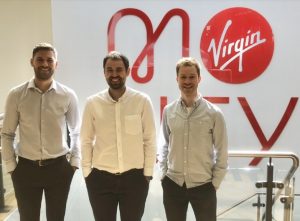 Virgin Money Business has appointed three new Strategic Finance team members in Yorkshire and the North East.
Jonathan Fletcher and Charlie Treloar have joined as relationship managers in the Commercial team and Rich Hartley has been made a director in the Acquisition Finance team.
Fletcher and Treloar both join from other teams within the business. Fletcher has come from the Private Banking team in which he spent four years supporting high net worth clients with bespoke banking solutions.
Treloar has arrived from the Social Housing team where he spent five years providing funding to Housing Associations across England, Scotland and Wales.
Hartley has undertaken a variety of roles across the financial services sector over an eight-year career to date, including associate director and manager roles within Teneo and Deloitte.
The trio will be responsible for supporting businesses by providing a wide range of specialist products and lending solutions to facilitate business acquisition, growth and investment needs where total commitments typically range from £1.5m to £25m and beyond.
They will also assist with day-to-day banking requirements.
John Bullock, head of Strategic Finance Yorkshire and North East said: "Jonathan, Charlie and Rich are three strong additions to our growing Yorkshire and North East Strategic Finance team, supporting our focus on funding dynamic, high growth businesses across the commercial, corporate and structured finance markets.
"We're committed to growing our customer base through providing well thought out and tailored funding to help local businesses thrive."
:::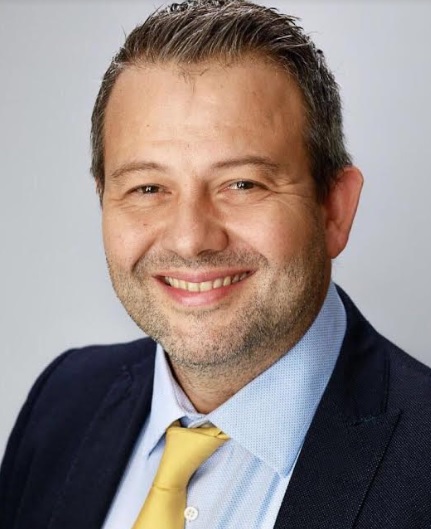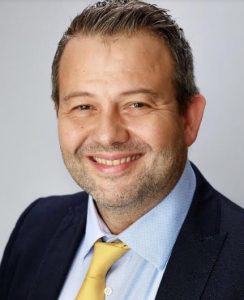 York-based Burton Roofing Group has appointed Jon Smith as its new operations director.
He joins from London-based Enotria & Coe, where he was the supply chain director of the £200m business, a leading wine and spirits distributor.
He was responsible for all transport and warehouse operations while helping the business achieve operational efficiencies.
Before Enotria & Coe, Smith was regional managing director for drinks wholesaler Matthew Clark.
He was responsible for the £100m revenue budget and oversaw a 30-strong sales team and 220-strong operations team while managing the fleet of 70 vehicles and 150,000 sq ft of warehousing.
He also held a regional managing director role with Carpet and Flooring Ltd, a £100m business distributor to the building industry.
Smith started his career with AAH Central Heating Supplies, which Travis Perkins bought.
Burton Roofing Group's managing director, Ina Leigh, said:  "Jon has excellent experience and an impressive track record in managing multi-sites and achieving operational efficiencies.
"He has expert insight in streamlining businesses by implementing processes and systems that bring effectiveness, but he also has the leadership skills to motivate teams in a positive culture.
"We look forward to welcoming him to the senior leadership team."
Smith added: "The Burton Roofing Group is a well-respected business in the construction industry, and the business is entering an important chapter in its history as it aims for growth in the coming years.
"There is a strong culture of wanting to be the best and ensuring our customers receive an outstanding and expert service.
"I'm looking forward to working with my colleagues across the business to help us achieve our vision to be a market leader that puts our customers first."
:::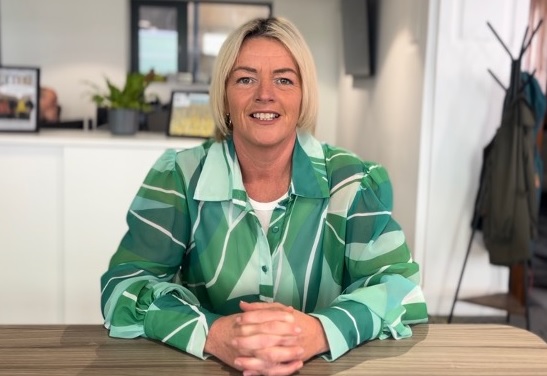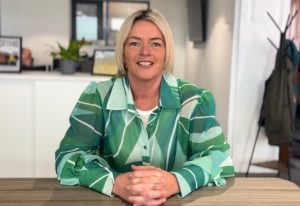 Hull-headquartered The 55 Group has appointed a new learning and people manager to drive the career development of staff across its tech and construction businesses, Pagabo, Sypro, Loop and Tequ.
With more than 14 years' worth of experience working within the skills and education sector, Cheryl Hogger has been appointed to lead the focus on training, development and upskilling of the group's 80-strong team.
She said: "The development of people can never be an overnight transformation and takes ongoing continued investment into coordinated wellbeing and training.
"To really help people flourish, there has to be an ongoing tailored and personalised approach to the individual development of each team-member to make sure they are supported, fulfilled and happy.
"This can be traditional CPD training and formal qualifications, to more personal aspects such as learning a language for example.
"I'm excited to create these programmes that will not only strengthen our teams and their personal career growth, but also to promote change in the industry too.
"The upskilling of a modern and continually diversifying workforce is now such an important necessity within the construction industry, and I'm very exciting to play a part in how The 55 Group is leading the charge here."
Gerard Toplass, group CEO, added: "We know the construction industry needs continued progression to be continually sustained and profitable.
"We have been targeting this with our digital-first approach that supports the streamlining and simplicity of what we see as the heavy lifting aspects within projects and the built environment as a whole.
"We're incredibly pleased to have Cheryl join our team to help bolster the other incredibly important component in the industry, the people.
"Championing our 'careers not jobs' mindset, her work is going to be pivotal to enhancing and promoting our team in the individual growth and development needed to support the overall strengthening of the construction industry."