People: Bspoke Commercial Ltd; The Alternative Board (TAB) York; James Robinson Specialty Ingredients; and more
Leeds-based specialist managing general agent (MGA), Bspoke Commercial Ltd, has appointed Nick Grazier in the role of managing director, reporting to group CEO, Tim Smyth.
The role incorporates the leadership of the Bspoke Commercial, Bspoke Private Clients and Bspoke Sports & Leisure businesses. 
Following the acquisition of Bspoke Commercial, as part of the Precision Partnership and UK General ownership transaction in September 2022, Grazier replaces Gill Anderson who has moved into a group role as trading director.
The company has recently rebranded to the Bspoke Group of insurance businesses.
Smyth said: "It is great news for Bspoke Commercial Ltd that we have been able to appoint such a well-regarded and highly experienced individual.
"Nick's background and expertise means he is perfectly placed to play a pivotal role in our assertive drive for profitable and sustainable commercial growth across our business.
"We are confident Nick will be a tremendous asset to the business as we continue to execute our strategic plan. The board wishes him every success."
Grazier said: "There has been a lot of investment in the business over the past 18-month period, and the focus now is growth, developing and honing the existing product and service offering and to establish Bspoke Commercial Ltd as a recognised leader in specialist and innovative underwriting.
"I intend to achieve this through a mix of organic and inorganic growth, including the development of new specialist underwriting units that will complement our existing business.
"I'm thrilled to have the opportunity to play my part in leading Bspoke Commercial Ltd through the next phase of its development."
Grazier is a highly experienced insurance professional, starting out as a graduate trainee at Commercial Union in 1994 before moving on to develop a broad knowledge of the broker market through roles with AXA and Allianz.
In a career that evolved to focus on transformational commercial change, he has since held board level roles at several major UK and international MGAs, most notably DUAL and Geo Underwriting, where he was the founder and managing director of Geo Specialty.
:::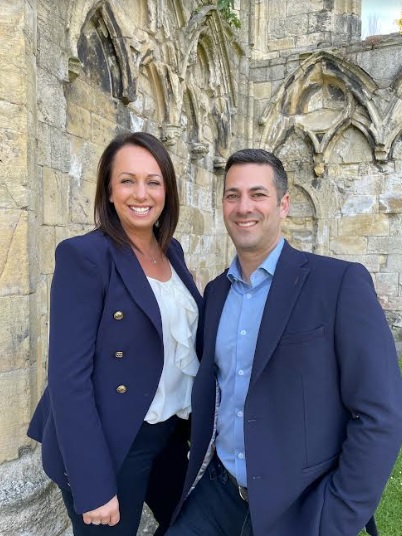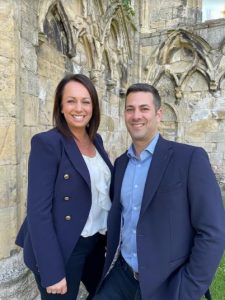 Experienced marketer and business development specialist, Natalie Rich, has joined The Alternative Board (TAB) York as a director to continue the company's expansion across York and North Yorkshire. 
She joins Elliot Rich, who has run TAB in York for seven years, to bolster the senior-level expertise in the business and enable the company to support more business owners in the region.
She brings a mix of brand, marketing, and business development experience to the York-based company through corporate roles with Marks & Spencer, Hallmark Cards, Boost Drinks and BMW, as well as work with SMEs through her own business consultancy.
The Alternative Board model combines personal coaching with monthly facilitated meetings between business owners, who bring their experiences from different companies and sectors to the table to support each other.
TAB York currently runs five peer boards of Yorkshire business owners representing a wide range of industry sectors across York and North Yorkshire.
Natalie Rich said: "The support TAB offers is ideal for people running a business, with a few years under their belt, who can see opportunities to take themselves and their business to the next level.
"It is equally valuable to owners of more established businesses who are looking at the next stage in their company's evolution.
"I'm looking forward to working alongside Elliot to bring The Alternative Board's unique brand of peer support to more business owners across the region and launching further boards this year."
Elliot Rich said: "TAB York has grown to a point where the only way of welcoming new members is to add capacity to the team. Becoming business partners is a significant step for a husband and wife team, and something we've been thinking about for a while.
"Natalie's experience and approach complement mine, the timing is right, and we are seeing interest and demand from potential new members across our region. This has given us the confidence to build the team to capitalise on the growth opportunities that lie ahead."
:::
Huddersfield/Manchester-based James Robinson Speciality Ingredients (JRSI), a provider of specialty cosmetic ingredients, has made several new hires and promotions to grow its Manchester and Huddersfield-based teams.
The moves come as JRSI's looks to bolster its capabilities in application, ingredient formulation, and supply chain management.
Phillip Green joins as the new application and formulation lead, bringing over 30 years' experience in the personal care and homecare industry.
Previously working for PZ Cussons UK, he brings a wealth of knowledge and experience in the personal sector which will support the development, efficacy testing and introduction of new ingredients in the hair & skin care space.
In addition, JRSI has welcomed Yusuf Kholvadia as finance account assistant, where he will be an integral part of the finance team supporting both the finance manager and group finance director.
Kholvadia started his career as an electrical engineer and then decided to change track and study for his AAT qualification.
Joining as customer service and warehouse administrator Kornelia Szymla will now work as part of the customer service team.
Her extensive background in customer service and her previous role within the export team at the Chamber of Commerce will enable her to play a leading role in supporting the firm's global customer network with all of its import/export requirements.
In addition to these hires, JRSI has promoted Louise Hellawell to supply chain supervisor.
She first worked for JRSI from 2008-2015 in customer service, then re-joined as part of the purchasing team in 2017 and has played a key role in the company's growth throughout this time.
In her new role, she will be responsible for managing the company's supply chain operations and supervising the customer service function within the business.
Finally, the company has appointed James Lowe to the position of quality lead.
He has been part of the JRSI R&D team for 14 years as senior research chemist. He has extensive knowledge and experience in developing new molecules, improving chemical processes, and supporting quality control with analytical work and method development when needed.
Sanketh Varalwar at James Robinson Speciality Ingredients said: "We're excited to welcome new members to the JRSI family and celebrate the successes of the existing team.
"Our growth as a business has enabled us to reinvest in our people, to develop a foundation that ensures we have the best industry talent within our team and can continue to push boundaries within R&D and service for our growing client base.
"Our commitment to developing our people, promoting from within, and providing our team with access to new opportunities has seen us enjoy excellent team retention in key positions over the years."
:::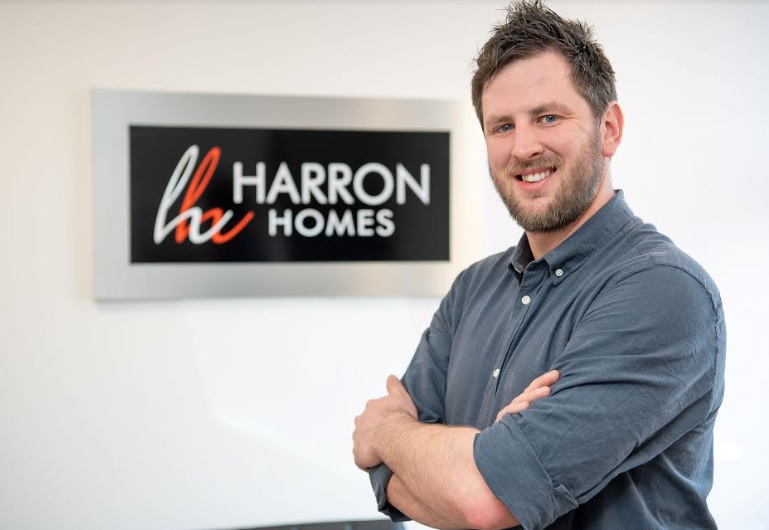 Leeds-based housebuilder, Harron Homes, has appointed a new part exchange manager.
Scott Latimer will oversee the delivery of the company's Part Exchange scheme for those customers looking to trade in their old houses for a brand new Harron home across Yorkshire.
He brings an extensive knowledge of the housing market from his previous experience as an estate agent.
Latimer said: "My previous role as an estate agent valuer provided me with a well-rounded idea of the property market; as part exchange manager, I'm now on the other side of the process.
"This first-hand knowledge has given me a great sense of perspective when determining the value of our customer's property."
His role requires him to oversee the home exchange process from start to finish.
He added: "One of the most frustrating things of moving house is being dependent on others in the property chain.
"With Part Exchange, these problems aren't an issue. We are your cash buyer, which means your purchase is chain-free and straightforward. You have a guaranteed buyer for your house, and this buyer won't try to renegotiate, pull out, or undercut you.
"Compare this to the open-market, which can demand last minute changes or renovations, in addition to the constant threat of your buyer pulling out."
Latimer is familiar with the Leeds area, having lived there since 2019, and now lives close to his workplace at Harron's Morley office.
Alison Taylor-Shaw, sales and marketing director for Harron Homes Yorkshire, added: "Scott has settled right in and has immediately shown himself to be a strong team player with a breadth of knowledge that's perfectly suited to delivering our customers their dream home.
"We offer a range of purchasing schemes to assist our customers and having a dedicated part exchange manager ensures our customers are fully supported in the process."