Green light for revival of landmark town centre hotel
Plans for a £20m refurbishment of the George Hotel in Huddersfield have been given the go ahead by Kirklees Council's Planning Committee, with the hotel set to be operated by Radisson RED.
The approved plans for the 91-room hotel form part of the wider Huddersfield Blueprint, a ten-year vision to create a thriving town centre.
An important landmark next to Huddersfield Railway Station, The George Hotel was the first building on St George's Square in 1851.
In March 2020, Kirklees Council bought the Grade II* Listed building so it could secure its future and incorporate it within its long-term regeneration programme.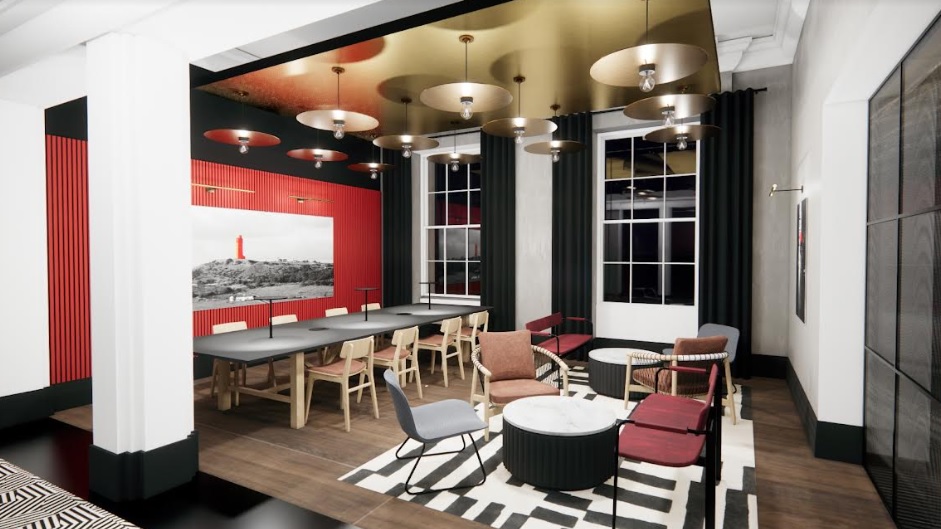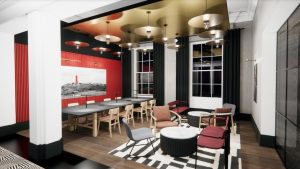 The new-look hotel will incorporate a basement, ground floor and four upper levels.
The hotel's historic façade will be preserved along John William Street, but with a new structure replacing the existing internal structures behind.
A three-storey block, which faces towards the railway station, is in poor condition and requires dismantling. It will be replaced by a similar sized and more sympathetic block.
As part of remodelling, the ground floor will house the hotel's reception lobby, lounge and a 70-seat restaurant and bar.
There will also be a large conference-style room for hire and the lower ground floor will provide a 100-cover banqueting suite for business events, receptions and weddings.
Leader of Kirklees Council, Councillor Shabir Pandor, said: "Today is a significant milestone for the George Hotel and we're happy to have secured an exciting and long-term future for it.
"Huddersfield town centre has long needed a high-quality hotel and Radisson RED is a stand-out international hotel brand known for its eye-catching style and excellent customer service."
Councillor Graham Turner, cabinet member for regeneration, said: "Our goal from the outset has been to do this historic building justice, not just as a key part of Huddersfield's heritage but also as a major economic driver in the town.
"We've gone to great lengths to make sure that, in delivering these plans, we'll now be working with the best possible range of contractors to achieve our vision – reopening the hotel as an amazing new establishment with international hotel operators Radisson RED."
Adela Cristea, vice president, business development UK & Ireland at Radisson Hotel Group, said: "We're proud to build on the success of Radisson RED and continue its UK expansion with this impressive project.
"We're pleased to partner with Kirklees Council and bring a new chapter to one of Huddersfield's most iconic buildings by introducing the bold and vibrant brand to the town."
Kirklees Council has appointed Morgan Sindall in a pre-contract service agreement, and it will be working on further designs for the building work over the coming months.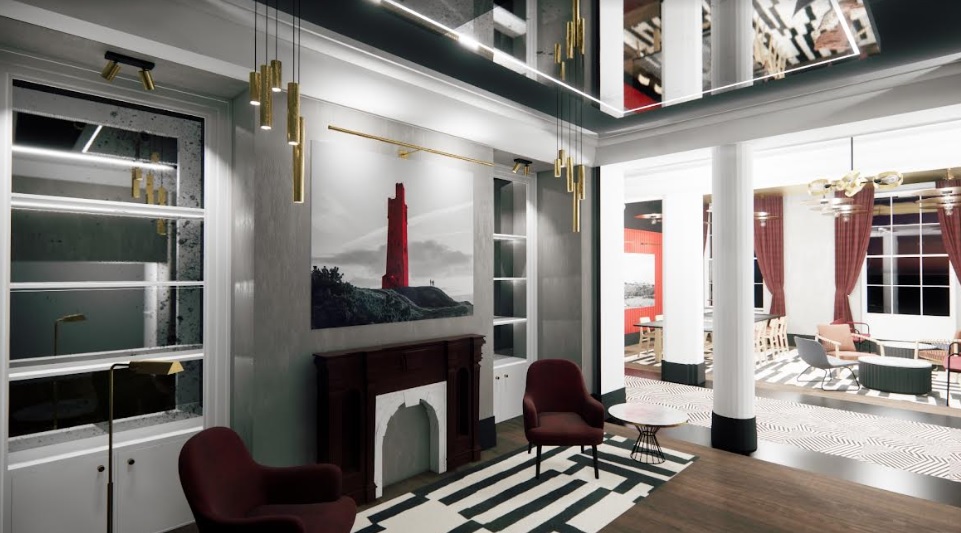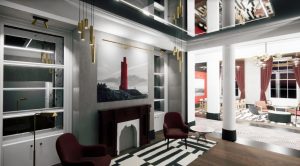 The council has also now appointed Queensberry as the project's development manager. Bowman Riley is the architect and heritage advisor.
Ben Hall, Yorkshire area director for Morgan Sindall Construction, said: "We're thrilled to have been appointed to work on what will be a significant new addition to the town.
"Our business has strong local connections with Huddersfield having completed many projects here over the years, and we look forward to helping to grow the local economy."
Andrew Davison, project director at Queensberry, added: "We are extremely pleased with today's positive outcome.
"The building has significant history and this sympathetic redevelopment will secure its long-term future, while also acting as a catalyst for wider investment and regeneration in the great town of Huddersfield."