People: Shakespeare Martineau; arch.law; TransPennine Trains; and more
Full-service law firm Shakespeare Martineau has welcomed partner Selina Hinchliffe to lead its East Midlands and South Yorkshire commercial intellectual property (IP) team.
Hinchliffe specialises in transactional and advisory IP matters, including drafting and negotiating a range of agreements such as innovation R&D, sponsorship, merchandise and publishing agreements.
She also advises on IP strategy and policy, regularly working on the IP aspects of wider commercial deals, corporate transactions and joint ventures.
With more than 16 years' post-qualified experience, she has joined Shakespeare Martineau after almost seven years as a partner at Browne Jacobson. Prior to this, she spent more than 11 years at Eversheds Sutherland, working her way up from associate to principal associate.
In her new role, she will lead the commercial IP offering in the East Midlands and South Yorkshire across Shakespeare Martineau's Nottingham, Lincoln, Leicester and Sheffield hubs, supporting the growth of the firm's offering nationally.
She said: "I am really excited to be joining a well-respected law firm in order to help grow, develop and bolster its IP and commercial function in the East Midlands and South Yorkshire.
"I feel privileged to be joining a fantastic team and I am looking forward to helping to strengthen our offering as part of the firm's wider strategy."
Hinchliffe has spent the majority of her career advising clients in the education, energy and TMT sectors.
More recently, she has supported a top UK university on the licensing of its emission-cutting technology; a major international utilities provider on patentable technology developed and used in its offshore wind farms; and a successful YouTuber and influencer on their merchandise deals.
She said: "IP is a great area of law as it allows you to mix with a very diverse client base, always be looking at something new and creative, and you also get to see your work in everyday life.
"I'm a real people person so I love getting out in the market and getting to know clients, which also goes hand in hand with my passion for growing and developing teams; I like to see individuals achieving their potential and getting what they want from their own careers."
:::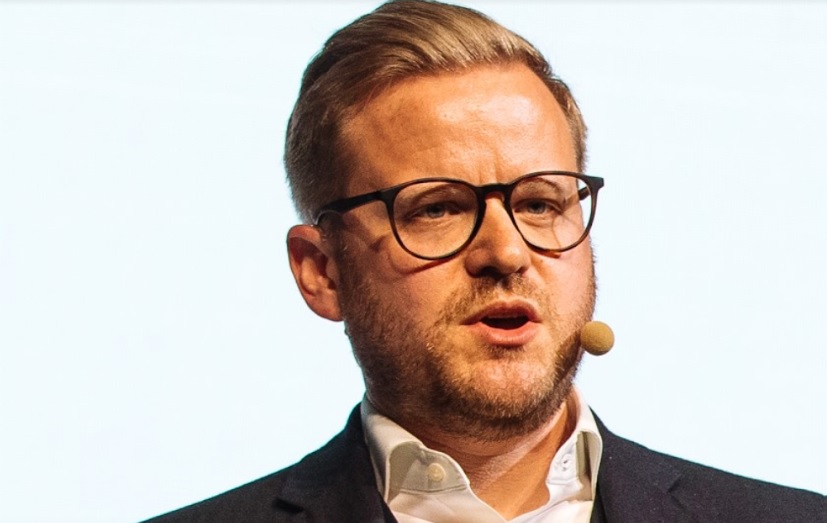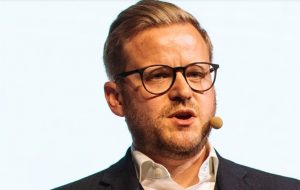 Distributed law firm, arch.law, which has a Collaboration Hub on East Parade in Leeds, has made a key appointment with Jonathan Patterson joining as its inaugural chief operating officer.
He arrives from DWF Group plc where he has worked for the last nine years in a number of roles including managing director of Innovation & Ventures.
Prior to DWF, he was head of business development at Addleshaw Goddard.
Founded in 2021, arch.law now has over 80 members and nine hubs across the UK in Birmingham, Manchester, Leeds and London together with Australia and Canada.
Patterson specialises in the business side of law with particular expertise in strategy, innovation and management.
He has a track record of providing advice and business support to teams to help them grow standalone new products, solutions and businesses both organically and via acquisition.
Earlier this year arch.law bolstered its leadership team with Alistair Young joining as head of finance.
It has also added to its Operations function with six appointments including; Paige Costello – head of cashiering, Joanna Blackman – senior cashier and Daniel Pollick – strategic advisor IT who work alongside Natasha Istanbul – practice manager UK, Terrina Logan – practice manager Australia, and Eve Cross – e-marketing manager Australia.
arch.law founder and CEO, Andrew Leaitherland, said: "Building our strategic leadership team has been a priority as we've increased our member and geographic base.
"Having someone of Jonathan's calibre join will enable us to push ahead with our strategic goals, including increasing our footprint and international capabilities to meet our rapidly expanding client base."
Patterson added: "My priority will be to implement the business strategy focusing on creating and scaling legal solutions for clients and members.
"Creating a best in class experience whilst supporting members to build their businesses is the perfect role for me. I'm looking forward to working again with Andrew and the arch.law team too."
:::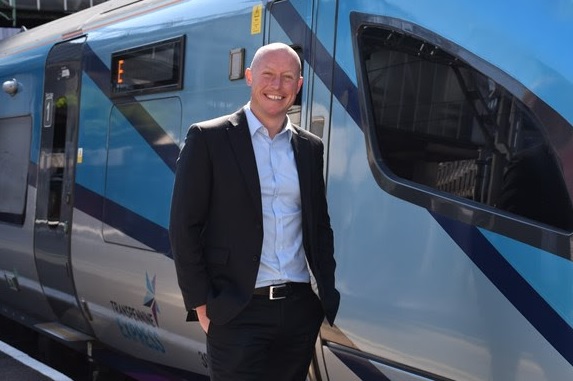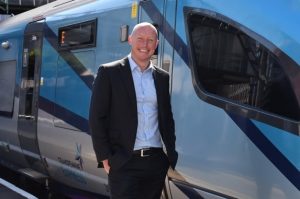 Chris Jackson has been appointed managing director of TransPennine Trains (TransPennine Express).
He has been leading TransPennine Express as interim managing director since its transfer to the Government's public sector owning group, DfT OLR Holdings Ltd, (DOHL), on 28 May 2023.
During the first 100 days of DfT ownership under DOHL, Jackson has led discussions to reset union relationships with a return of Rest Day Working, reduced levels of cancellations and fully reintroduced the Sunday Timetable.
He has also led an "operational deep dive" into the issues impacting on TransPennine Express's performance to deliver a plan to address these challenges, which it is expected, will lead to improved reliability and punctuality from as soon as 10 December 2023.
Jackson said: "I'm deeply honoured to be appointed permanent managing director at TransPennine Express.
"From day one I have felt very welcomed by all. There are undoubtedly big challenges ahead, but I am committed to delivering a stable and resilient service that The North wants and deserves.
"I've been very open and transparent that my three immediate priorities are get the trains running on time, reset relationships, and support the delivery of the Transpennine Route Upgrade."
Jackson has a total of 22 years' experience in the railway infrastructure, freight and passenger sectors, having joined the Railtrack Graduate Training Scheme in 2001.
He has since held a number of senior leadership roles including regional director at Northern and non-executive board member at Blackpool Transport Services Ltd.
Robin Gisby, chair of TransPennine Trains and CEO of DfT OLR Holdings Ltd, said: "Chris brings a wealth of experience to TransPennine Express with a proven track record of delivering positive changes for passengers and rail partners.
"Chris will be at the forefront of securing stability for the long term, driving growth and supporting the delivery of a major, multi-billion pound programme of railway improvements.
"I am confident he is the right person to lead TransPennine Express through its transformation programme as we return it to the reliable and resilient operator that it was previously."
:::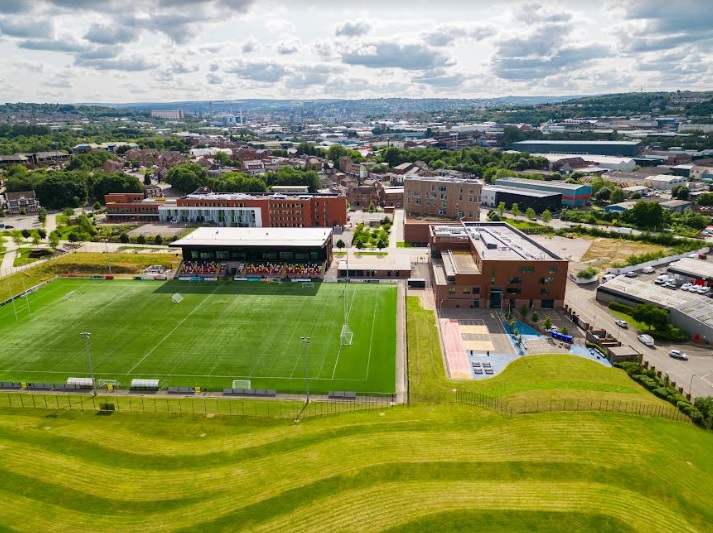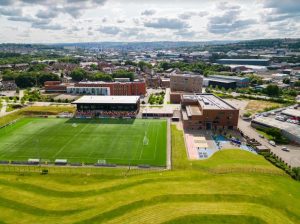 Former Sports Minister Richard Caborn is to step down as chair of Sheffield Olympic Legacy Park after nearly 10 years in the role.
Caborn, who was MP for Sheffield Central for 27 years, has worked to help the Park grow into a centre of sport, research, and education for the current and future generations.
Sheffield Olympic Legacy Park is now starting the process of recruiting a new chair to build on his work.
Caborn said: "It's been an honour to have supported the creation and growth of Sheffield Olympic Legacy Park over the past decade.
"We wanted to create a tangible legacy from the London 2012 Olympic and Paralympic Games here in South Yorkshire that focused on Sport, Community, Environment and Economy.
"Today we have schools, higher education, state-of-the-art sporting facilities and a host of leading public and private organisations working together to develop a unique innovation ecosystem.
"The Park has undergone a huge amount of regeneration and investment and is fast becoming one of the largest life sciences parks in the north of England.
"I'm very proud of the role I've had in supporting the Park and I look forward to passing responsibility to the next chair to take it to the next level."
Dr Chris Low, Sheffield Olympic Legacy Park chief executive, said: "What Richard has achieved for South Yorkshire over the past decade has been nothing short of remarkable.
"Under Richard's leadership we have attracted more than £100m of investment into world class research, education, and sports facilities that the whole of South Yorkshire and beyond is benefiting from.
"The site is fast becoming the leading life sciences park in the north of England and every week new organisations are in touch about how they can become a part of its future.
"Richard has an enormous passion for the Park, for what we are trying to achieve and for the communities right across South Yorkshire. I would like to thank him for the work he has done to make this possible.
"We're now looking for someone who shares Richard's passion and ambition to take the Park forward and help to improve the lives of people across South Yorkshire."
The chair role will be advertised throughout September and a recruitment process will follow in October, with the expectation that a new chair will be in place at the start of 2024.