Tributes paid to long-serving council regeneration director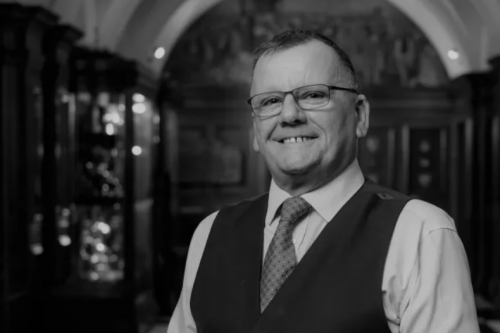 Tributes have been paid to Hull City Council's Director of Regeneration Mark Jones, who has died following a short illness.
Mark, who worked for Hull City Council since 1996, was awarded an MBE in 2016, in recognition of his dedication and commitment to economic regeneration and inward investment in Hull.
Matt Jukes, Chief Executive of Hull City Council, said: "Mark's passing is a huge loss to our organisation and a very personal one to many of us. Our thoughts and prayers are with his family at this incredibly sad and difficult time.
"It is not an understatement to say that Mark was one of the most professional, respected and well-liked leaders in our sector.
"From a personal perspective, I worked closely with Mark for over 20 years, most notably on the 'Green Port Hull' scheme, which led to the development of Hull's wind turbine blade factory. Without Mark, this would not have happened.
"I could list many, many projects, investments and jobs created in Hull that only happened because of his hard work, and they all stand as testament to his ingenuity, expertise and commitment to Hull. Many people refer to him as "Mr Hull", and I think that is what he was.
"I know he was a very important friend, guide, mentor and support to many people, both within our Council and outside it, and he cared very deeply about our staff, our Councillors, our Council and our city.
"In short, Mark stood for all the best things that public service represents. He will leave a huge hole in our organisation and he will be very sorely missed."
Councillor Mike Ross, leader of Hull City Council, said: "Mark Jones was an ever present at Hull City Council.
"His impact on the city was immense and will be felt for years to come.
"He was respected by his peers right across the region and there will be real shock at his passing.
"Mark was a man who always put the interests of the city first.
"He wanted the best for Hull and dedicated his life to getting it.
"All of us at Hull City Council send our love to Mark's family.
"He leaves a lasting legacy that all can be proud of."
Councillor Daren Hale, leader of the Labour Group on Hull City Council, said: "It was a privilege to work alongside Mark, who was a Council Officer with humanity, integrity and vision.
"He did so much to bring investments like Siemens to Hull.
"Our thoughts are with his family and staff colleagues."
So sorry to hear this awful news. Many condolences to Mark"s family and colleagues at @Hullccnews. Mark was a huge inspiration and leaves a massively impressive legacy of regeneration and jobs. Hull and Yorkshire are much better places thanks to his achievements.

— Tom Bridges (@bridges_tom) September 18, 2023
Mark will be greatly missed as Chair of the Hull Virtual School Governors. The kindest, most brilliant man; it was a huge pleasure and privilege to work with him @HullVirtualSchl

— Yvonne Briggs (@BriggsYvonne) September 18, 2023