Agencies: Final Pixel, HUB, Bobble Digital
Red Bull Racing have worked with creative production studio Final Pixel and the XPLOR team at Production Park in West Yorkshire to create Formula 1's first ever virtual production shoot.
The car in which Max Verstappen looks set to win the Championship made the short journey to Production Park's state of the art virtual production studio in Wakefield in January.
The resulting film, used to launch Red Bull's newest car to the world's press, showed it on a fantastic road trip across America. The shoot blended real archive footage, video plates and drone footage with Unreal Engine produced scenes, CGI and VFX.
Phil Adlam, head of XPLOR at Production Park, said, "Hosting an F1 car at Production Park for the first ever Formula 1 virtual production shoot was a dream job for our team at XPLOR. We have some of the best VP and Unreal Engine technicians in the world, and it was fantastic to see what was achieved with our partners Final Pixel and Red Bull Racing."
"It's also great to work on a project that shows the exceptional potential of what we can deliver from our studios here at Production Park, and we are excited to see how we can develop it as a valuable resource right at the heart of Yorkshire's creative sector."
Michael McKenna, CEO and director of VP at Final Pixel, said, "Virtual Production was the perfect solution here because it allowed us to do things with the car and show it in a way that otherwise would have been totally unachievable. We took Oracle Red Bull's RB19 through the Nevada desert, into Miami and past the Kennedy Space station – all without leaving the comfort of the studio in Wakefield!
"Not only did virtual production aid the sustainability initiative of a carbon net zero production, it also solved numerous pain points for the client that rendered the creative brief, a road trip across America, impossible. The embargoed Oracle RB19 car was of great confidentiality and had not been seen by the public anywhere, so was impossible to shoot on location.  The technological advancements that we have built a business out of pursuing made the impossible possible. It is Final Pixel's mission to open this opportunity up to the many brands and storytellers that will benefit from this craft."
***
Integrated agency HUB has been appointed by sustainable energy provider Premium Lithium to supercharge its marketing presence across the UK.
Leeds-based HUB will deliver all of Premium Lithium's marketing activity, covering branding, PPC, paid and organic social media, press advertising, and a new website design and development.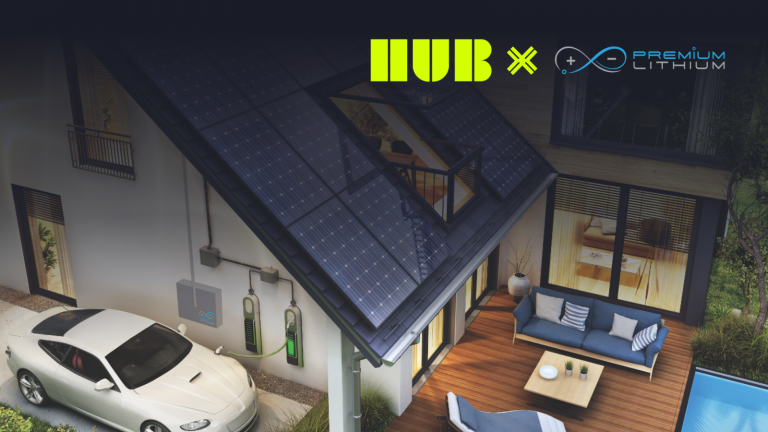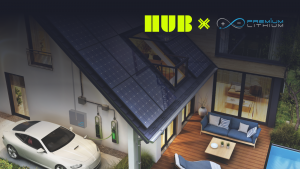 Premium Lithium provides integrated and sustainable energy solutions for personal and corporate use such as Smart Battery Powerpods, solar panels, electric vehicle chargers and emergency back-up power systems.
The company has also established its own hardship fund, helping those hit hardest by soaring energy prices to take back control of their energy bills. The Premium Lithium Energy Hardship fund provides £100,000 of Smart Battery Powerpods each month to those most affected both in the UK and in Ukraine.
Robert Goodman, head of strategy and growth at Premium Lithium, said, "Premium Lithium is right on the cusp of taking our business to the next level, and we are confident we have chosen the right marketing agency to fuel this upcoming period of expansion."
"Premium Lithium have a brilliant product and a genuinely positive ethos," said Rob Shaw, CEO of HUB. "Clients like these, who share our values and want to make an impact, are the type of clients who really excite our team. From website design and development to establishing a physical high-street store in York, we are looking forward to supporting every aspect of Premium Lithium's marketing. I am confident that HUB's integrated offering will not only help Premium Lithium to transform their brand, but also eclipse their competitors."
Premium Lithium is the second new significant client HUB has secured following a successful rebrand in May this year.
***
Leeds-based agency Bobble Digital, which specialises in media-focused digital marketing to generate word of mouth through digital strategy, PPC, SEO, social media and video advertising, have welcomed several new clients, strengthening its position as a market-leading agency.
The award-winning agency's new clients span the food and beverage, construction, medical and recruitment industries and support the agency's plans to expand within the region, nationally, and internationally.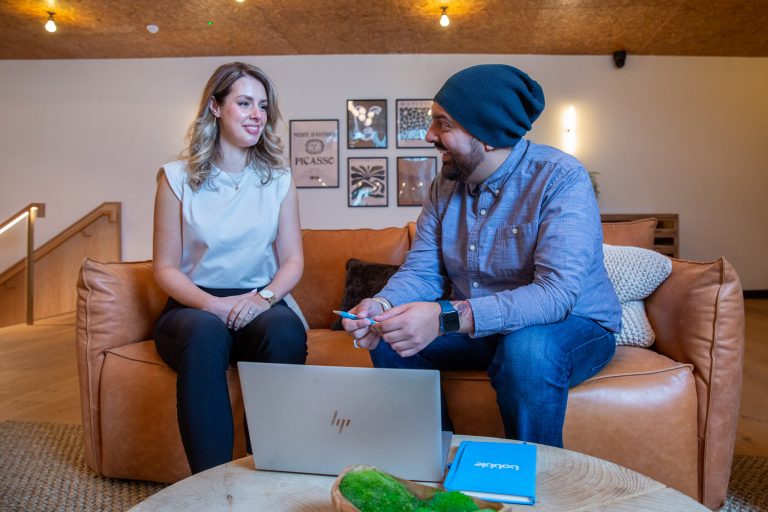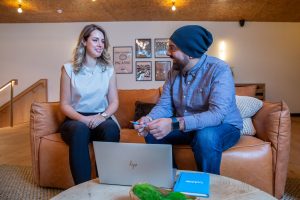 The new roster of clients includes Cartwright & Butler, B Braun Medical, I-Intro, Springwell, Forktruck Solutions, Yorkshire Concrete and Bluestone 98, among others.
Bobble Digital will work with renowned teatime treat retailer Cartwright & Butler and full-service website design agency Bluestone98 to provide SEO and Paid Media services to drive digital growth.
They will support specialist Braun Medical Vetcare and leading all-purpose vehicle provider Forktruck Solutions with SEO Services and recruitment platform providers I-Intro with Google and YouTube campaigns. Lastly, they'll be leading the Google Ads strategy to help premier concrete supplier Yorkshire Concrete with localised growth.
The agency, which strongly promotes diversity within digital marketing, was founded in 2017 by Manpreet Singh, who utilises over ten years of digital marketing experience to help local, national and international businesses drive digital growth.
Chief executive Manpreet Singh said, "We have invested in our marketing significantly throughout 2023, most notably in Bobble being a key partner exhibiting at the Marketing Showcase where I am one of the key speakers, providing up-to-date insights and tips on all things Digital Marketing, but also with our Bobble Pod – a podcast I host weekly to share digital marketing expertise for businesses.
"It's amazing to see this work paying off, and welcoming such a wide range of new clients highlights our team's dedication, hard work and expertise. We're always looking for new ways to provide value to clients who choose to partner with us and will be rolling out the final phase of our analytics technology 'Bobble Insights' to clients before the year's end."