Profits bounce back at engineering group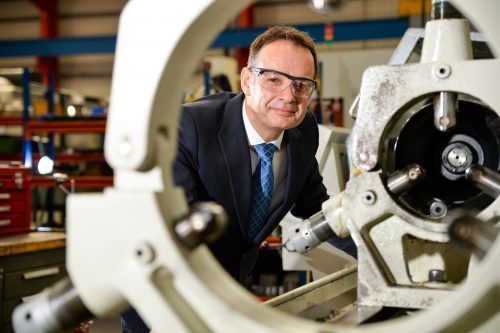 Sheffield-based specialist engineering group, Pressure Technologies, expects to report revenue of about £32m (FY22: £25m) in FY23, representing like-for-like growth of 28%, underpinning a return to profitability.
The group anticipates adjusted EBITDA of around £2m (FY22: loss of £0.9m). This performance was driven by group order intake of about £43m (FY22: £25m) in the year, a 72% increase on prior year, supporting an order book of approximately £21m (FY22: £10m) at year-end, providing much improved forward revenue visibility.
Pressure Technologies operates across two divisions – Chesterfield Special Cylinders (CSC) and Precision Machined Components (PMC).
Chris Walters, chief executive, said: "Strong order intake in both divisions and recent operational improvements have driven a more consistent performance in the second half of FY23 which has enabled a return to much improved levels of profitability.
"We continue to see opportunities for further margin improvement in both divisions.
"Global defence programmes present strong opportunities for Chesterfield Special Cylinders and we remain well positioned to transition into the developing hydrogen energy market to supply static and mobile storage solutions, and to provide the through-life inspection, testing and recertification services for these safety-critical systems over the longer term."
The group adds that it made a scheduled repayment of £1m to Lloyds Banking Group on 29 September 2023 from existing cash resources.
This cut the remaining debt balance payable to Lloyds to £0.9m which Pressure Technologies expects to repay in full on 31 December 2023, at which point the facility will expire.
Pressure Technologies notes it has continued to explore options for raising additional finance to provide increased working capital headroom and to fund the transition of its CSC division into the hydrogen energy market.
It states its Board is in "constructive discussions" to raise this new finance.