Contractor hired to transform historic city centre site
Plans to transform one of the most historic parts of Sheffield city centre have moved a step closer with the appointment of the lead contractor.
Keltbray, a specialist engineering and early-stage construction provider, will deliver the project regenerating the former Castle Market site into a public space complete with revealing part of Sheffield's medieval castle, a new events area, the opening up of the River Sheaf and public art to interpret the history of the site.
The plans will shine new light on the castle itself. Dating back to the 12th century it is the birthplace of Sheffield, with the new public space showcasing aspects of the castle for the first time in centuries.
Remains including the gatehouse will be revealed and put on display for the public to appreciate.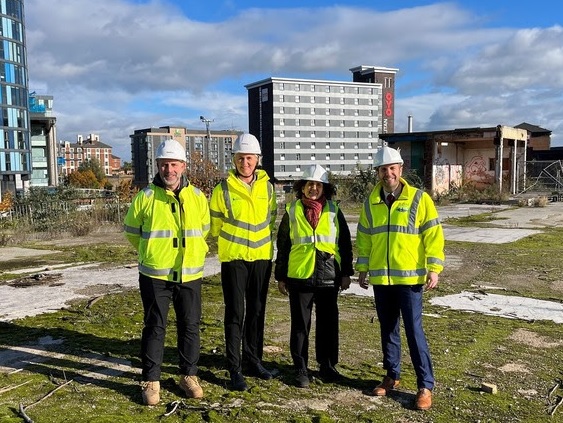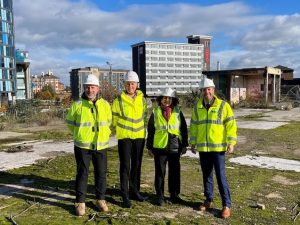 Other nods to the history of the castle area will include an events space, reminiscent of the bowling green believed to have occupied the site in the 17th century. The events square will be able to host up to 500 people at a range of events.
The river Sheaf will be opened and visible for the first time in the city centre since Victorian times.
Councillor Ben Miskell, chair of Sheffield City Council's transport, regeneration and climate change policy Committee, said: "Seeing this amazing project move closer to becoming a reality is incredibly exciting.
"The appointment of Keltbray as our contractor is a vital step in bringing this project to life and I cannot wait to see the transformation happen over the coming months. Its yet another sign that Sheffield city centre is on the up.
"Once complete it will be an incredible public space bringing together the history of our city along with modern public spaces for the people of Sheffield and beyond to enjoy."
Transformation of the site is expected to begin in the opening weeks of 2024 after plans were approved by the city council back in May 2023. Completion is due by the summer of 2025.
Vip Gandhi, Keltbray highways managing director, said: "We are happy to continue our relationship with Sheffield City Council on the impressive Castlegate project.
"Together, we have the opportunity to deliver an exciting scheme to regenerate the site, providing new public spaces, whilst preserving an area of rich historical heritage."
The project is being funded by the UK Government/Levelling Up Fund, South Yorkshire Metropolitan Combined Authority, Environment Agency and Sheffield City Council.