People: Evelyn Partners; TL Dallas; Marshall Wooldridge Group; and more
Evelyn Partners, an integrated wealth management and professional services group, has strengthened its Leeds investment management team by appointing Matthew Wells as a partner.
He is an experienced investment manager focusing specifically on the management of charities and private clients.
Wells has over 25 years' industry experience. He started his career with Schroders in the City of London and since 2000 has worked for RBC Brewin Dolphin in Leeds, joining Evelyn Partners from his role as senior portfolio manager.
He specialises in managing portfolios for charities and private clients. He is a Chartered Institute for Securities & Insurance Chartered wealth manager.
Wells is also a development board member for Martin House Children's Hospice in Wetherby, a volunteer junior Rugby Union coach and a level one qualified England Boxing coach.
Ian Gibson, managing partner in Evelyn Partners' Leeds office, said: "I'm happy to welcome Matthew to our growing Leeds office.
"He has a wealth of experience building long-term relationships with charities and high net worth individuals across the region and helping them achieve their investment objectives.
"I am looking forward to working closely with Matthew as we continue with our growth plans for expanding our investment management offering in the region."
Wells added: "I am very excited to be joining Evelyn Partners in Leeds. I am looking forward to bringing my 25 years industry experience to an already well-established, professional and dedicated team.
"From the Evelyn Partners team in Leeds I will continue to provide a high level of client service, bespoke financial strategy and investment performance to charities and private clients throughout the region."
:::
A Bradford-headquartered firm which has been providing trade credit insurance to businesses across the UK for more than 50 years is expanding.
TL Dallas has appointed four new team members within its trade credit division.
Account executives, Lon Shepherd and Martin Garrow have more than 26 years combined industry experience and join from invoice finance and banking backgrounds.
Nat Wright and Poppy Whyte join as apprentices from Leeds Sixth Form College.
Director, Simon Hyde, said: "With insolvencies on the increase and an uncertain economic climate, more businesses than ever before are opting to take out trade credit insurance to protect themselves against the risks associated with selling goods and services on credit.
"That's why we have appointed two seasoned finance professionals and also expanded the team with two new talented and enthusiastic apprentices.
"Martin will be based in Scotland, where we already have a team of six and are actively recruiting for a seventh team member. Lon, Nat and Poppy will all be based at our headquarters in Bradford, and their appointments bolsters our highly experienced trade credit team to 14."
Shepherd said: "Having worked for almost nine years in credit control and invoice finance roles managing more than 80 clients, I was keen to continue my career at an independent business with an excellent reputation in the trade credit market.
"The invoice finance sector is very much allied to credit insurance, with many clients having an invoice finance company noted as the beneficiary of the credit insurance policy, so it made sense to make the move."
Garrow said: "I started my finance career in banking 17 years ago and have worked in bill payment, supply chain finance and sales director roles.
"With a strong focus on client relationships and the analytical side of business finance, I have always found the trade credit side of insurance appealing and am excited to be joining the leading player in this field."
Hyde added: "We supply trade credit insurance, which protects businesses from the risk of non-payment and late payment, to clients based as far north as Shetland, all the way down to Devon, and everywhere in between.
"We have such a strong team, clients who have been with the firm for decades, as well as many new clients in every sector, including the construction, food, haulage and engineering industries, and these four new appointments will help us to continue servicing them all to the very highest standard."
:::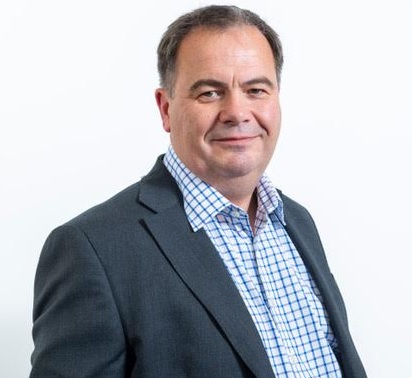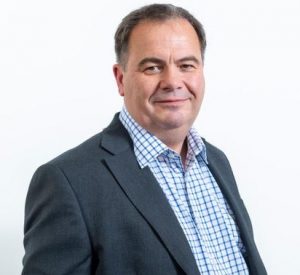 Marshall Wooldridge Group, a Leeds-based broker which is part of Brown & Brown, has appointed Nick Pay managing director.
He took up his new role in October and reports to Neil Thornton, managing director, Retail.  
Marshall Wooldridge Group was acquired by Brown & Brown in 2016. In addition to Marshall Wooldridge (which celebrated 50 years of trading this year), the group comprises ECS, Rotherham Insurance Brokers, Lawrence Fraser, Goldthorpe and Bush & Associates. 
Thornton has been overseeing the business for the last year. He said: "Nick is a highly experienced broker who worked with me at Bluefin back in 2015-2017.
"He was a successful, dedicated and enterprising regional manager at Bluefin, so it's great news that he'll be bringing his skills and experience to Marshall Wooldridge, our Yorkshire Hub business and a key component of the Brown & Brown retail business in the UK.
"Nick has spent his entire career in broking at some of the UK's leading players, and I'm confident he will drive an exciting new phase for Marshall Wooldridge as the new MD."
Pay said: "The opportunity to be part of Brown & Brown was too good to pass up, and I'm really excited to be at the helm of Marshall Wooldridge and leading such a brilliant, entrepreneurial team of people.
"Leeds is a key insurance broking hub, and I'm keen to build out our considerable strengths, attract the best talent to Marshall Wooldridge and continue to develop a strong pipeline here in Yorkshire.
"Brown & Brown has rapidly become a key player in the UK broking market; I'm hugely impressed by their commitment to team mates and the 'forever company' ethos. It's an exciting time to be part of the group."
Duncan Carter, CEO Retail, added: Nick is an excellent choice to head up Marshall Wooldridge and I'm confident the group will go from strength-to-strength under his leadership."
"Brown & Brown Retail is becoming a 'top pick' for the best broking talent in the industry, as this latest appointment underlines."
:::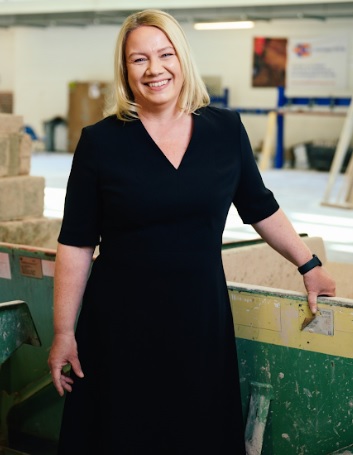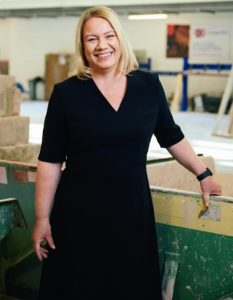 The West Yorkshire Consortium of Colleges (WYCC) has appointed Nikki Davis, CEO and principal of Leeds College of Building, as its new chair.
The consortium consists of the seven principals of the further education (FE) colleges in West Yorkshire.
The board meets regularly to agree collaborative opportunities which will increase the skills of the people and businesses of the region.
As chair, Davis will work with the principals and WYCC director, Joanne Patrickson to influence and support the skills agenda in the region, and work with key partners such as the West Yorkshire Combined Authority, chambers of commerce and other partners working to meet the skills needs.
Davis said: "I am pleased to take up the role of West Yorkshire Consortium of Colleges chair. This is an exciting time for WYCC, and I look forward to supporting its important work with education providers and businesses to boost crucial skill levels across the region.
"Collaborating on WYCC projects is essential to tackle regional skills gaps and contribute to economic growth.
"As chair, I hope to support even more initiatives promoting training in digital technologies and green skills alongside furthering social mobility and diversity across our regional workforce."
Joanne Patrickson, project director for WYCC, said: "We are really pleased that Nikki is chairing the consortium. Nikki brings so much to the role and has a great insight into FE and the regional skills agenda, we will value and welcome her support."
WYCC partner colleges include: Leeds College of Building, Bradford College, Calderdale College, Kirklees College, Luminate Education Group, Heart of Yorkshire Education Group and Shipley College.