Chris Hare
Chris has been in the IT industry for over 30 years, from hands on field engineering to senior management positions.
Currently heading up the marketing and business development functions as a director of S2S, he has been with S2S now for 11 years.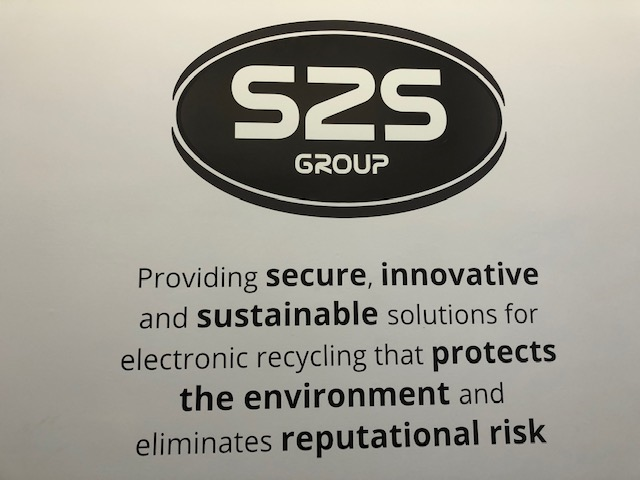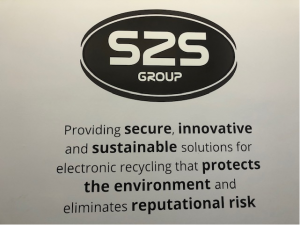 What is the best thing about your job? – Seeing the company and services grow year on year, we are confident in our services offerings and get great feedback from our clients which makes the world of difference to not only myself but the wider S2S team, being in the environmental services sector also brings great satisfaction to think we are making a difference for the next generations of this world.
Where is the opportunity for the business in the next year? – I believe that next year, 2021 will offer us many challenges on the back of the Covid-19 pandemic, however with challenges will bring great opportunities with smarter, innovative solutions to the issues that all business will encounter with new technology and working practices changing to accommodate the new home working environments. Mitigating risk, protecting data and reputations for our clients is more important than ever through periods of change and transition, our dynamic forward thinking team is absolutely on point with these issues.
What is the big issue affecting your sector at the moment, and how will this make itself felt more widely? –  the biggest issue right now is the fact that large corporate clients have closed their offices due to the pandemic which has put many tech' refresh projects on hold or extended the projects timeframes, home working has become an essential part of many companies strategies now so I'm pretty sure that expensive commercial office space will be consolidated moving forward.
What has been the biggest change to your sector in the last 5-10 years, and what has been the impact of that? – WEEE legislation ,GDPR and ISO legislation has certainly been a major influence in shaping our industry in recent years, the introduction of legislation has focussed organisations on good practice in a number of areas, all of which S2S were working towards educating our clients well before the legislation came into force.
 Do you (or your company) have a phrase or motto that you use or rely on, and why does it resonate with you? – Personally my motto is 'treat people as you'd like to be treated' and 'be careful who you step on going up the ladder as you never know who you are going to meet on the way down', in short, personal and business relationships are built on trust and reliability, you can be firm, but be fair and always be personable.
Give me an example of a lesson you learnt early in your career that has stuck with you?– I have learned many lessons over the years but the one piece of advice that I'd give anyone is 'if you need help ask, but always deliver what you commit to'.
Who has been the biggest influence on their career? – The biggest influencer in my career would be my Operations Director that I reported to during my time at Fujitsu Siemens, he identified my potential, coached and mentored me for about 5 years and gave me the opportunity to progress from a field engineers role through to the higher management roles within the company, without Bill's help I'd still be repairing Epos systems in supermarkets I'm sure!  Who inspires you? – Bill Gates, but not for his position within Microsoft or the wealth of him personally or the organisation he has built, I take inspiration from his resilience and persistence after he approached IBM with the idea of Windows software and they rejected the idea, I think that just reinforces the message 'believe in yourself'.
How do you relax away from work? –My family, I have four children so much of my time away from work has been dedicated to them as you would naturally expect, however as they have all grown into mature…ish adults my downtime from S2S has been dominated by property renovation projects, that may change very shortly as I am due to become a grandparent in early 2021 and looking forward to spending as much time as possible getting to know the new addition to the family.