Britain 'no longer a nation of p***heads,' says Wetherspoon boss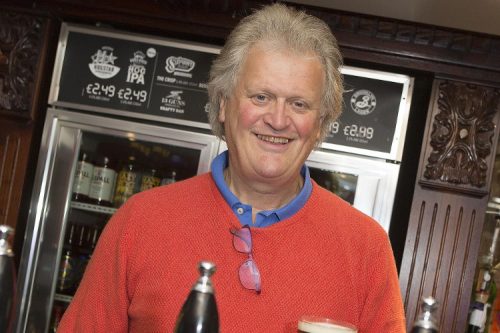 Profits and revenues are up at pub giant Wetherspoon, despite its outspoke boss rueing the fact that Britain is no longer a 'nation of p***heads'.
Sales at the firm reached nearly £1.7bn for the year to 29 July, with profits up by 2.9% to £132.3m.
Tim Martin, the pro-Brexit chairman of Wetherspoons told The Daily Telegraph that sales of alcoholic drinks have fallen by around 20% over the last 15-20 years.
He said: ""Our second-biggest product or draft brand is Pepsi. Isn't that sacrilege?
"If you look at our pubs by the end of Thursday they have often done more food sales than drink. People do drink a bit more at the weekend. [But] we are no longer a nation of p*** artists."
In a typically outspoken statement with the Wetherspoon results, Martin railed against those who support Theresa May's 'Chequers Deal'.
He said: "If parliament votes to end tariffs and rejects the 'Chequers Deal', consumers and business will benefit additionally by avoiding a cost of £39 billion, or £60 million per UK constituency, in respect of the EU 'divorce payment' – for which there is no legal obligation.
"Parliament can also regain control of UK fishing waters, where 60% of the catch is currently taken by EU boats.
"Unfortunately, some individuals, businesses and business organisations have mistakenly, or misleadingly, repeated the myth that food prices will rise without a 'deal' with the EU.
"In fact, the only way prices can rise post-Brexit is if parliament votes to impose tariffs. The EU will have no say in the matter, provided that the government does not sign away the UK's rights in a 'deal' in the meantime."