HR firm launches legal arm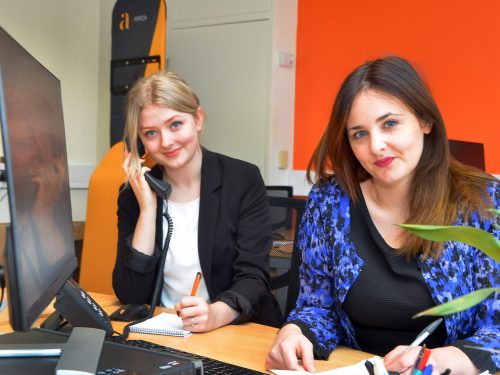 Lincoln-based HR company has added an employment law arm to its business.
Amica HR, which is headquartered in The Think Tank in Lincoln has launched sister company Amica Legal.
Amica HR director Suzanne Tricker said the business will provide a "specialist, tailor-made service" for firms needed employment law advice or employment law defence.
Amica Legal will be fronted by Lucy Stones, who joined Amica last year. She has practised employment law since 2009 and qualified as an employment solicitor at the beginning of 2013.
Stone has previously worked for Ringrose Law in Lincoln and Thompson Solicitors in Nottingham.
Tricker said: "We started offering this type of advice to some of our HR clients and very quickly realised there was a gap in the market waiting to be filled.
"We can offer our legal expertise as an added value service to an existing commercial client of as a stand-alone to other firms.
Stones said: "At Amica Legal we know the prospect of facing an Employment Tribunal claim is daunting. It is likely that a claim issued to the Employment Tribunal has come following a long and emotionally-draining internal workplace issue.
"The prospect of transferring the matter to the Employment Tribunal is something no business wishes to face. Not only can this process take months to resolve, it also impacts on the productivity of the business, due to the time spent defending a claim and the associated costs.
"I am passionate about providing practical, speedy and common-sense solutions to businesses and I have frequently represented clients in Employment Tribunal hearings. Amica Legal has been created due to demand and also because Amica HR and Amica Legal complement one another as professional services."