Nottingham 'Internet of Things' firm relocates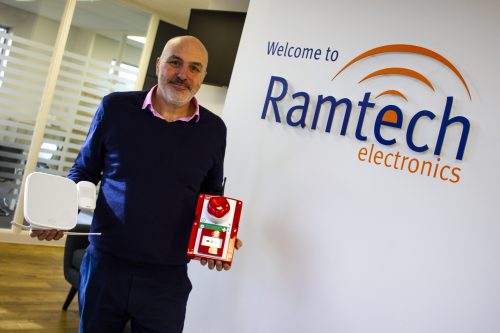 Ramtech Electronics, the Nottingham specialist 'Internet of Things' tech company best known for its wireless alarm systems, has relocated.
The firm has moved into refurbished offices in the Castle Marina area of the city.
"We have always been a Nottingham business and our investment in our own offices reflects our commitment to staying within the region and establishing our own castle at Castle Marina," said Andy Hicks, managing director.
He added: "Castle Marina gives our employees and customers alike better access to public transport and strong road links. We use many local suppliers, so it's more convenient for them too.
"We stripped out the interior of the building so we could create an inspiring environment for all our staff – from accounts and logistics to research and development – that encourages creativity. It's now a fantastic space for innovation and aligns with our company values, such as 'Commitment' and 'Continuous Improvement, which has been core to our expansion."
The company says it is also keen to encourage new talent into the business. Hicks said: "We find that the East Midlands has so much to offer in terms of talented, skilled individuals for all sides of the business. The reputation the region has for its technological expertise helps too. Historically we have always had strong links to local universities and colleges – we have some fantastic apprentices here too and we're always looking for talent at all levels."