What's it like to run a listed tech company? Book now to find out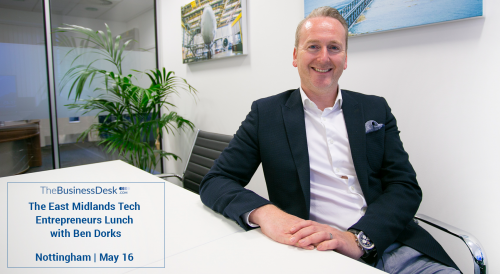 TheBusinessDesk.com is delighted to welcome Ben Dorks, the chief executive of listed Nottinghamshire software giant Ideagen PLC to its East Midlands Tech Entrepreneurs Lunch. Ideagen, which has its headquarters in Ruddington, is one of the UK's fastest growing global software organisations with over 500 employees.

Book your tickets now

Ben is one of the new wave of CEOs that have come through from a sales background. At Ideagen he has a sales and marketing team of 100-plus and has set up a lead... For the full story register now for free or login below...