People: Law firm doubles the size of its family law team; Sigma steps up growth plans through senior appointment; and more

Thursfields Solicitors has doubled the size of its family law department in Worcester after recruiting two experienced lawyers from competitors.
The Midlands law firm has recruited Mercedes King-Jones as a director from Wright Hassall in Leamington Spa and Lucy Mackintosh as a solicitor from Parkinson Wright in Worcester.
The new recruits join solicitor Charlotte Perry and associate solicitor Laura Williams.
Shane Miller, director and head of the family law department at Thursfields, said: "We're delighted to welcome Mercedes and Lucy to the company, and are thrilled to add their experiences and expertise to the Family Law department."
King-Jones, an expert in high net-worth divorces and farming divorces, was previously a partner Wright Hassall's family team. Before that she worked at Benussis in Birmingham and was head of the family team at mfg Solicitors.
Mackintosh, whose expertise includes matters relating to children and child arrangements, including relocation and international child abduction, was formerly at Parkinson Wright for nearly four years.
Thursfields Solicitors' family law division achieved £1m turnover for the first time last year.
:::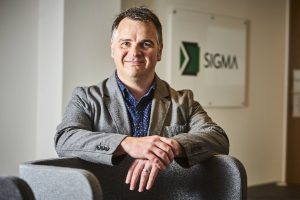 A Birmingham-based business outsourcing provider has appointed a director who will lead its new consultancy division targeted at the utilities sector.
The Sigma Financial Group, which has contact centres in the city's Priory Queensway and in Redditch, has appointed Ian Parry as its new director of energy and water services.
The new senior leadership role will see Parry form a new consultancy division within Sigma, a move which aims to help Sigma's clients in the energy and water sectors to address key issues and improve interaction with customers in areas such as complaint handling and new products.
Gary Gilburd, Sigma's chief executive officer, said: "First and foremost, Ian has first-class credentials in the utilities sector and has extensive experience in helping and advising businesses to overcome complex operational issues.
"He is the perfect person to lead this new, exciting division during what is a strong period of growth for us. His new role is all about supporting our clients to perform better, identifying improvement opportunities, and ultimately, helping them to drive down the number of complaints and improve customer retention.
"Overall, our new consultancy business is going to be vital for us moving forward. It adds an extra layer of expertise and support we're able to provide clients who want fast and effective improvements."
Part of the South African-based Digicall Group, which acquired the West Midlands-headquartered firm in 2016, Sigma's clients include blue chip organisations from the utilities, financial services, retail and telecommunications industries.
:::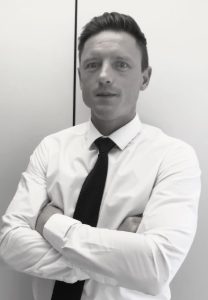 Gallagher, a provider of risk management and commercial insurance solutions, has appointed technology industry specialist John McNeill into the role of development executive at its Coventry branch.
The hire forms part of the broker's long-term strategy of driving growth through enhanced sector-specific support for clients and building a strong regional presence in the run up to the Coventry UK City of Culture 2021 celebrations and beyond.
With a background in information technology and over eight years' experience in insurance, McNeill will support Gallagher's corporate clients in this specialist sector, as well as working closely with the broker's introducer partners to attract new clients in line with the company's growth strategy.
Gallagher's Coventry team has a diverse portfolio of tech industry clients, across a range of sectors, from hardware manufacturers to software suppliers. In addition to the team's in-house technology risk and insurance specialists, Gallagher also works with key partners such as law firms, security consultants, PR agencies and risk managers.
McNeill, who will be based in Gallagher's Coventry office on Queen Victoria Road, joins from Towergate Insurance Brokers.
In addition to its twin specialisms in technology and life sciences, Gallagher's Coventry operation houses specialists in education and med-tech as well as providing comprehensive risk and insurance support to SMEs across a wide range of industries.
Kathryn Moon, managing director of the Coventry office, said: "Our Coventry office has many years' experience working in the technology sector and takes pride in providing industry-specific risk and insurance solutions that help businesses identify liabilities, quantify risk and mitigate losses whilst managing budget expectations. John brings a breadth of industry experience to the team that will perfectly complement our life science and technology specialisms here at Coventry. He'll also be a key figure in helping us support locally based clients looking to take advantage of the many growth opportunities already emerging from Coventry's 2021 City of Culture status."