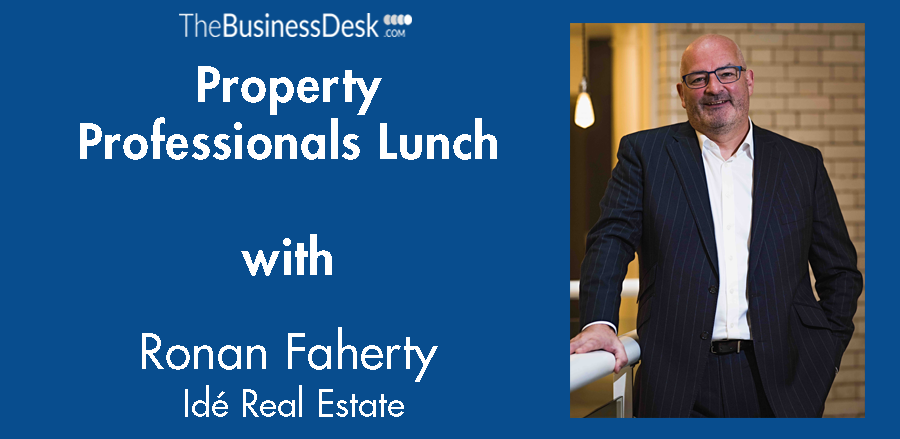 Friday
1 March

12pm – 3pm
£45.00 +VAT
includes a welcome drink and two-course lunch
Gusto
10 Greek Street
Leeds
LS1 5RU
Sponsor:
A special thank you to our event
sponsors Bevan Brittan. Bevan Brittan is a UK-Top 100 national law firm providing a comprehensive range of legal and advisory services to over 300 businesses as well as being a market-leading firm within health and social care, housing and local and central government.

The founder of a real estate firm who has a vision to transform a well-known area of Leeds into a business and lifestyle destination is to speak about his plans and thoughts on the marketplace at present.
Ronan Faherty is founder and chief executive of Idé Real Estate, a property development company which specialises in mixed-use assets and developments with a particular focus on listed and heritage buildings.
Faherty will speak at TheBusinessDesk.com's Property Professionals Lunch on Friday March 1 at Gusto in Leeds, which is sponsored by Bevan Brittan.
Hosted from 12noon-3pm, the lunch will allow delegates the opportunity to network while enjoying a two-course meal before hearing Faherty speak about his experiences and opinions, as well as discuss why he choose to develop his first Northern scheme in Leeds.
The firm's current projects include the Northern Civic Quarter, a £62m scheme which aims to develop business and lifestyle destination in Leeds city centre.
Other current projects include the restoration and redevelopment of a listed building on Southampton Row in central London and the redevelopment of a major office block overlooking Parliament Square in London.
Faherty was formerly commercial director at Land Securities, the UK's largest commercial property development and investment company, which operates numerous Yorkshire sites including Trinity Leeds and White Rose Centre. He previously held senior executive positions at a number of international brands in the retail and property sectors, including Hackett, Liberty of London, and Brown Thomas.
He has been a member of governing industry bodies and is a regular speaker at national and international business events and contributor to marketing, branding, property and retail journals.
This event will give delegates the unique opportunity to hear from one of the city's newest investors about his vision for placemaking in the city centre.
Please note that places are limited. Delegates are being asked to book now to avoid disappointment.