Midlands giants join Prime Minister's Africa trip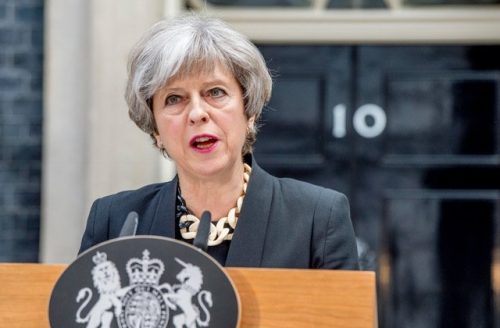 Two of the Midlands' largest companies will join Theresa May on her first trip to Africa since becoming Prime Minister in July 2016.
JCB and Bombardier are among 29 companies representing British business on the visit to South Africa, Nigeria, and Kenya.
The delegates will meet with businesses, policy makers and entrepreneurs in order to build new investment, trading and export ties between the UK and these emerging markets.
"The Midlands Engine is at the heart of UK growth, and we are supporting businesses of all sizes across the region to reach their potential," said May.
"This visit will showcase the opportunities available for businesses in the Midlands and all around the UK to forge new trading and export relationships with our African partners."
Bombardier Transportation UK employs 2,000 people in its main design and production facility based in Derby.
Richard Hunter, chairman and managing director of Bombardier Transportation UK, said: "Rail is the right economic and environmental transport solution for many countries in Africa. Bombardier has successfully exported trains from Derby to South Africa for the Gautrain project and then worked with the local supply chain to localise production in South Africa.
"This visit will be invaluable in maintaining relationships in South Africa, Kenya and Nigeria for upcoming rolling stock and signalling opportunities."
JCB is headquartered in Rocester, Staffordshire, and has a global footprint spanning over 150 countries, employing more than 14,000 people worldwide. It is the market leader for construction equipment in the UK, Europe, Russia and India and will use the trip to further its trade across Africa.