On the move: the latest East Midlands hires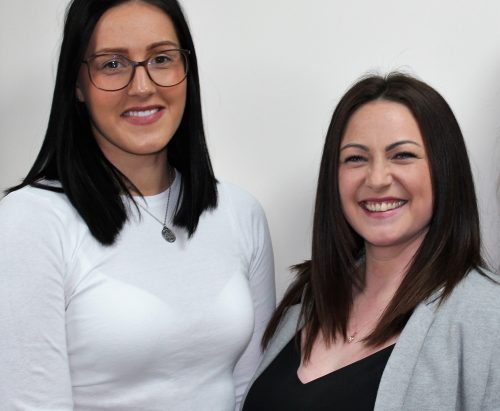 Two legal executives from Grantham-based law firm JMP Solicitors have passed Chartered Institute of Legal Executives (CILEx) exams.
Personal injury trainee legal executive Emily Roche completed her level three CILEx exams to qualify as an associate member of the association and Leanne Askew, also a trainee legal executive, passed her fourth level three exam.
Emily has been with JMP Solicitors for five years, specialising in road traffic accidents (RTAs), employers claims and public liability claims. After passing her level three exams, she now has her sights set on her level six exams – the final step to being fully CILEx qualified.
Leanne, who has been with JMP for more than four years and specialises in RTAs, looks forward to completing her level three exams and joining Emily in studying for the final stage of assessments.
Ian Howard, managing director at JMP Solicitors, said: "Here at JMP, we strive to maximise potential for all staff. We do this by ensuring that all of our employees are supported at all levels with accessible education and training opportunities.
"CILEx is an esteemed association and to have passed exams of this calibre is a real achievement – we are very proud of Emily and Leanne and will continue to support them in their studies, as well as employees across the board."
Gary Frost has joined Burton-based Willshee's Waste & Recycling in the new role of operations manager, bringing a wealth of experience and knowledge as the company gears up for growth.
Previously with Biffa, Frost is responsible for all the operational aspects of all Willshee's waste and recycling services. His priority is to be at the forefront of the industry: "I really want to make a difference and deliver sector-leading service levels.
"We have a very strong team here, with a really strong work ethic and a cracking offer. With nearly 40 vehicles and 90 employees we can offer scale, combined with flexibility and agility, alongside a fully compliant process that is totally transparent and traceable.
"Someone else's rubbish, is our process. We have a fantastic chance to grow as a business especially with preparations for a third site now fully underway."