Acquisitive consultancy firm in £35m revenue target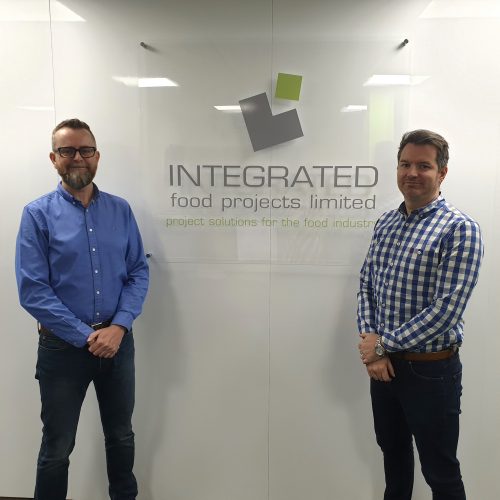 A Kegworth-based food and drink capital investment consultancy says it has plans to more than double its turnover over the next four years with a mixture of organic growth and acquisitions.
Matthew Carr and Andy Tebbutt have recently been named joint managing directors of Integrated Food Projects (IFP), which turns over £15m a year. Now, the pair have drawn up a four-year plan to increase that to £35m.
Carr said: "These are ambitious plans, but we've consistently exceeded our stretch targets so I think we can be confident. We have a clear focus of where the acquisition will come from."
Tebbutt added: "We have a strong track record of meeting and surpassing stretch targets, so we don't think more than doubling our turnover in four years is too ambitious."
IFP's last acqusition came in January 2018 when it snapped up South Derbyshire counterpart Structural Design Associates.
Now, Tebbutt and Carr say the company will be creating more jobs as the company redefines its offering.
IFP has worked in over 20 countries and now generates more revenue from projects outside the UK than it does domestically.
Tebbutt said: "There's no doubt there's a bit of 'stickiness' out there in the market; it can be frustrating, but there is definitely room for growth and our clients need us to evaluate their projects during uncertain times."
Carr added: "We're in the business of adding value and this becomes even more important in the current economic and political climate. We're well positioned to grow even further."