People: Four join Fluid Ideas; recruiter launches construction team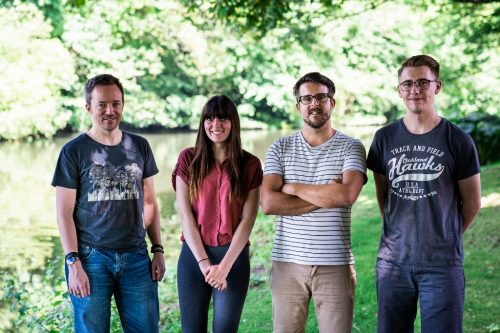 Creative agency Fluid Ideas has added four staff to increase its workforce to 33.
Steve Askey has joined the image and motion team at Derby-based Fluid Ideas as a CGI, special effects and motion graphics artist.
Web developer Stuart Costen, who is a co-founder of Derby's Bustler Market, has joined the agency from Marketing Derby.
Rebecca Utley, a graduate in commercial photography, and placement student Liam Allman, have also been appointed, further increasing the representation from the University of Derby.
Ed Bowler, joint managing director of Fluid Ideas, said: "The new arrivals provide a great blend of experience and emerging talent to help drive the business forward.
"All four are extremely talented individuals who will enhance our technical edge over competitors and will enable us to serve an expanding client base."
*****
Recruitment specialist Thorn Baker Group has reopened its dedicated construction brand in Nottingham.
It has welcomed back building sector specialist Demi Harman after 10 years away. She is joined by Khial Farrow, who is relocating from London, with the agency expecting to recruit two more people shortly.
Rob Ford, group director and head of Thorn Baker Construction, said: "Due to a UK-wide shortage of construction skills, many businesses are increasingly looking for specialist support in finding the right talent.
"With a heritage in Nottingham and it being centrally located in the UK, it makes sense for us to build our latest construction team here."
***