Bombardier lands £3.7bn monorail contract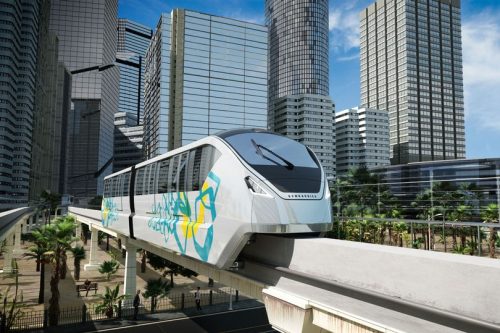 Derbt train-maker Bombardier has been named as part of a consortium which has won a £3.7bn contract to supply a monorail system to the Egyptian city of Cairo.
Bombardier's share of tge deal will be valued at £2.35bn, with Orascom Construction bagging £740.5m.
The firm's Derby factory will supply 70 four-carriage Innovia Monorail 300 trains.
The deal, which was signed with the National Authority for Tunnels in Cairo, includes a 54km monorail system connecting the New Administrative City with East Cairo and a second 42-kilometre line linking 6th October City with Giza.
The consortium also includes Egyptian firm Arab Contractors. The contract will also include the maintenance of the line and will last for up to 30 years.
Danny Di Perna, president of Bombardier Transportation, said: "To be selected as the monorail system supplier in Egypt is a great privilege and our fully-automated monorail system is the smart mobility solution for Cairo's urban future.
"Our Innovia Monorail 300 technology has proved to be a game changer in the industry, as it allows fast construction of high capacity transit lines at lower costs.
"With its advanced technology, unmatched safety features and attractive aerodynamic design, this proven platform will dramatically improve the quality of life for millions of residents by significantly reducing their daily commuting time, as well as reducing traffic congestion and its impact on the city."