Stricken bike manufacturer could owe £28m to creditors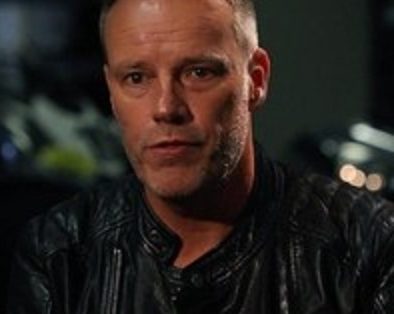 Stricken manufacturer Norton Motorcyles could owe creditors as much as £28m, according to reports.
Norton fell into administration at the end of January, with BDO called in to look after the process of untangling just what has happened at the Castle Donington firm, which was owned by Stuart Garner.
Trade title Superbike has seen copy of the administrator's report. It outlines huge debts to secured, preferential and unsecured creditors – as well as those who had invested in one of the pension schemes associated with Norton.
Superbike says that Metro Bank are listed in the report as Norton's only secured creditor. Norton swapped banks from Santander last June. Norton Motorcycles – and a sister company, Donington Hall Estates – owes Metro Bank £7.1m.
Some 58 staff come under the banner of preferential creditors. They are owed £46,400.
BDO says it has received unsecured creditors claims to the tune of almost £7.2m. Of this, says Superbike, some £3.3m in claims has come from 466 customers who have paid deposits for motorcycles that have yet to be delivered. BDO says in its report that "there are no completed motorcycles awaiting collection by customers' at Norton's Castle Donington facility.
Meanwhile, HMRC is owed £695,097.
Also owed money are the pension holders who invested in Norton Motorcycles' pension funds, of which Garner was the trustee. Together, these pension funds total some £14m.
Garner has gone to ground since Norton feel into administration. In February he failed to show up in front of the pension's ombudsman, despite being called to a hearing over allegations from pension fund member that their retirement savings have disappeared.
Meanwhile, Over 7,300 people have signed a petition calling for the Government to force Garner to face questions over the alleged misuse of the pension funds.
In February, a man who has lost £65,000 as a result of the Norton Motorcyles scandal contacted TheBusinessDesk.com to call upon the Government to bring Garner to justice.
Richard Jones told us he should be enjoying £300 a month income from one of the pension schemes set up by Norton Motorcyles owner Garner and a lump sum of £18,000, but that he is now in danger of losing out after the manufacturer entered administration in January.
Jones told us: "I first became involved with the pension transfer when I saw an online advert stating that I could get a cash lump sum by transferring, no mention of Norton. I responded to the ad and spent an hour talking to the guy, a Mr Davies who turned out to be Simon Colfer."
"I was a fan of Norton as I have an interest in vintage bikes and scooters."
Jones said his first contact was Simon Colfer, a fellow Welshman from Llanelli in October 2012. Jones told us he needed some cash for a new business venture and he received £12,000 for transferring his fund of £50,000.
He added: "My suspicions were first aroused when I received a visit from South Wales Police Financial fraud investigation unit. They told me about Mr Colfer who had recently been released from jail after he committed a fraud involving hundreds of thousands of pounds, possibly £1m."
Jones said that he believes that while Colfer was in prison he met his accomplice who was from Bournemouth.
He added: "I think and the two hatched a plan to scam pensions, as Mr Colfer was made part of the proceeds of crime act for the unrecoverable monies from his previous fraud. South Wales police have to periodically conduct ad hoc visits on him to inspect bank accounts.
"It was on such a visit in 2013 that they discovered he had £800,000 in his current account, they immediately arrested him and his girlfriend and confiscated passports pending an investigation to which I became a part, after six years he was charged and went Crown Court where he received a suspended sentence.
"It is becoming increasingly obvious that Mr Garner has used some of the Pension money to fund his lifestyle.
"I cannot see me getting my pension back as administrators prioritise HMRC and the banks; my only hope is Government and I have written to my MP who has written to the Pensions Secretary. I have had no response so far, but it is early days.
"I would say that this whole scenario has put a tremendous strain on me and my family both emotionally and financially. I am 56 years of age and should be enjoying an extra £300 per month income and a lump sum of about £18,000, instead I have no extra income and the HMRC have added insult to injury by imposing a tax on the money I received initially and a large penalty on top."