Norton sold engine rights before entering administration, say reports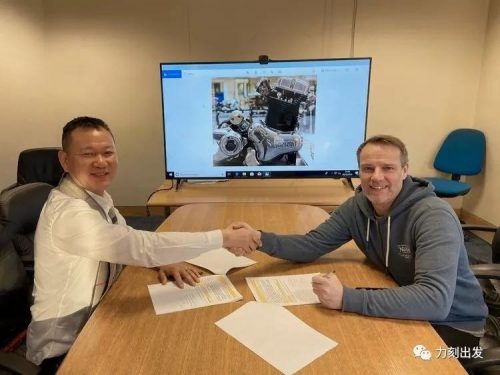 Stuart Garner, the boss of stricken motorbike manufacturer Norton Motorcycles, sold the rights and tooling for the firm's 961 engines to a Chinese manufacturer just before it entered administration, according to reports.
Chinese trade publication Motorfans says that Norton did a deal with Chinese Jinlang just before Norton called in administrators from BDO.
The news comes days after it emerged that Norton could owe creditors up to £28m.
The Motorfans website says the Chinese deal for the engines that power Norton motorbikes would see Jinlang take on the manufacture of the engine and supply parts for the 961 engines to bike owners across the world. The report also suggest that the Chinese firm would hold production and operation rights, meaning it coukd make the engine for use in other models under its own name in the future.
Norton fell into administration at the end of January, with BDO called in to look after the process of untangling just what has happened at the Castle Donington firm.
Garner has gone to ground since Norton feel into administration. In February he failed to show up in front of the pension's ombudsman, despite being called to a hearing over allegations from pension fund member that their retirement savings have disappeared.
Meanwhile, Over 7,300 people have signed a petition calling for the Government to force Garner to face questions over the alleged misuse of the pension funds.