On the move: the latest East Midlands hires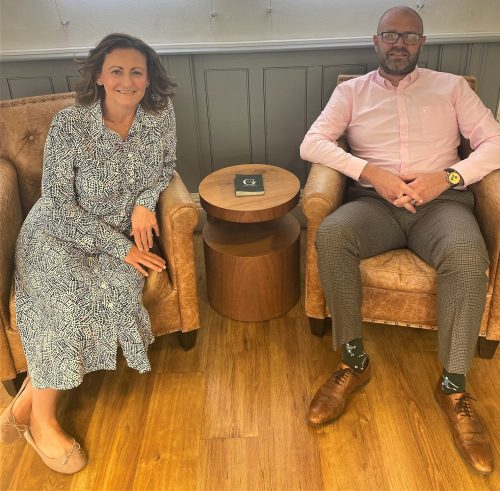 Nottinghamshire estate agent Gascoines has added to its team with the appointment of two new starters, Jess Mitchell and Nick Lawton.
Mitchell joins as office manager of the Southwell branch and Lawton has re-joined the team, after six years working on other projects, as a new homes and land development consultant.
Lawton said: "Having previously worked at Gascoines for a number of years, before leaving in 2014 to set up my own company dealing in antiques, and the opportunity to return was too good to pass. Gascoines is a real family firm and the team has made me feel incredibly welcome – almost like I never left!
"I'm really looking forward to getting stuck into this new role as each day vastly differs. From a viewing to a valuation, land advice or new home opportunity, no two places are the same and no two people are either. I think the housing market has an exciting spell ahead, so I'm delighted to be back in the game."
Mitchell said: "I've been in position for a few months now and I'm really enjoying heading up the Southwell office. The team are fantastic, and everyone has pulled together during these challenging times to achieve some great results."
Emma Gascoine, chief executive at Gascoines, added: "We are delighted to welcome Jess and Nick to the team as they both bring a wealth of experience and knowledge with them."
Planning & Design Practice has added to its team with two new hires.
Joining our company is senior architect Siegfried Doering and architectural technologist Joseph Cattmull.
Jonathan Jenkin, managing director of Planning & Design said: "We are pleased that Siegfried has joined an expanded architectural team at Planning Design. He is an experienced architect with 35 years of professional practice working in the UK, Middle East and Europe including Germany, and Russia. He has worked on an enormous variety of projects from single dwellings, apartment blocks, conservation, education, care homes, office buildings, data centres, industrial, retail, and railway infrastructure through to major logistics centres and has the on-site experience that will ensure that projects can be delivered on time and on budget."