Rolls-Royce signs deal to go supersonic with Richard Branson-owned firm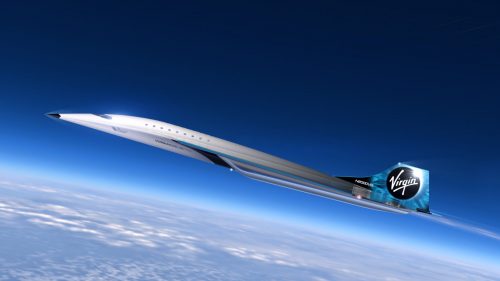 Embattled Derby manufacturing giant Rolls-Royce has signed a deal with Richard Branson's Virgin Galactic to design engines that would power the world's first supersonic jet since Concorde was retired in 2003.
The two companies have penned a memorandum of understanding to work on a small jet that can fly at 2,000 mph – or MCH 3 – at heights of around 60,000 ft.
Rolls also designed the engines for Concorde.
George Whitesides, chief space officer, Virgin Galactic said, "We are excited to complete the Mission Concept Review and unveil this initial design concept of a high speed aircraft, which we envision as blending safe and reliable commercial travel with an unrivalled customer experience.
"We are pleased to collaborate with the innovative team at Rolls-Royce as we strive to develop sustainable, cutting-edge propulsion systems for the aircraft, and we are pleased to be working with the FAA to ensure our designs can make a practical impact from the start. We have made great progress so far, and we look forward to opening up a new frontier in high speed travel."
"We are excited to partner with Virgin Galactic and TSC to explore the future of sustainable high speed flight," said Rolls-Royce North America chairman & CEO Tom Bell. "Rolls-Royce brings a unique history in high speed propulsion, going back to the Concorde, and offers world-class technical capabilities to develop and field the advanced propulsion systems needed to power commercially available high-Mach travel."
It is thought the new aircraft will be able to carry between nine and 19 passengers.
The news is a boost for Rolls-Royce, which has had a difficult year. Earlier this year, the firm said it was laying off 9,000 of its staff worldwide. The firm's share price has plunged by over 10% to 15-year lows.