Entrepreneur launches 'game-changing' SME academy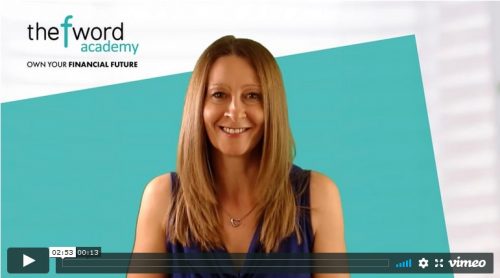 Well-known East Midlands business figure Serena Humphrey is celebrating two decades in business and more than 30 years in the financial services industry by launching what she is calling a "game changer" for UK SMEs – The F Word Academy.
The academy features over 100 videos, plus detailed guides, financial blueprints and templates, interactive advice, webinars, peer support and access to experts in their field to help business owners "get a grip on the money in their business".
Nottingham-based Humphrey founded F Word Training in 2012 to help business owners take control of their financial future, offering one-to-one and group coaching and support to SME owners.
F Word Training now has a team of eight partners and associates across the country.
Humphrey was recently announced as the first 'Local Champion' for Nottingham by Enterprise Nation and has founded a 3000-plus Facebook business advice group in the wake of the pandemic.
She said: "This is something I have wanted to launch for years. However, I've never had the time or the appropriate technology platform available to me to make it truly stand out and create the impact I want it to on a scale that will positively affect the wider economy and people's livelihoods.
"However, this year has forced me to find that time to create that content. Every day we hear and see businesses struggling and for many of them, that need not be the reality. Right now the challenges are probably bigger than ever but I know I can help and I am not going to hoard my expertise or stand idly by whilst they struggle."
Humphrey added: "In the recession of the early '90s I had a trio of financial disasters: my parents lost their home and business; I lost the home I'd proudly bought when I was 18; and the fast-growing £10m business I worked for as accounts manager went dramatically bust. Hundreds of jobs were lost.
"It became my life's mission to understand what had happened and to find ways to stop it happening to other people. To help business owners not only survive but create the level of financial success and security they deserve for the risk, work and sacrifice it takes to run a business.
"I've now been running my own business for over 20 years, working in and with hundreds of small businesses. I've spent years crafting my 10 step blueprint to make financial management simple, and training business owners how to create consistent profit and cash, building financial strength and value into their businesses. Now I have made all of this available online as part of my mission to make a real difference."