Fit-out firm's revenue approaches £20m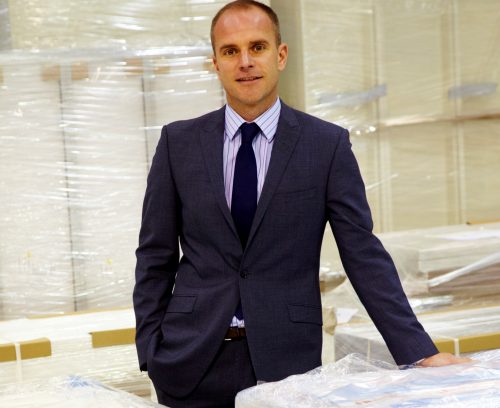 Mansfield-based furniture and fit-out firm Deanestor has announced a 12.5% increase in turnover, which is a rise of £2m to £18m in the last financial year according to its latest accounts.
Profit for the period also rose – from £496,000 to almost £543,000.
Originally established in 1948 to manufacture hospital furniture for the newly established NHS, Deanestor now supplies hospitals, schools, student accommodation and build-to-rent residential schemes.
Its Scottish business based in Fife continues to perform well, particularly in the education sector, and its acquisition of the Havelock furniture brands last year has further strengthened its presence in the market.
William Tonkinson, managing director of Deanestor, said, "We have continued to increase market share year-on-year for our furniture and fitout business and the 2019 financial year was no exception. Factors such as our acquisition of the Havelock brands and our growth in Scotland have combined to generate a very positive rise in sales in the past year."
"This strong financial position has given us a very solid foundation to manage the challenges of the Covid19 pandemic. Our factory remained fully operational throughout the lockdown earlier this year and our teams across the business embraced the new ways of working very positively to avoid any disruption to our customers. We were also pleased to support the NHS working on several Covid19 emergency hospital projects and accelerated completions of a number of healthcare schemes to increase patient capacity."
"The outlook remains positive. Sales enquiries are at a healthy level and increased in the last six months across all sectors. We have a strong order book with a number of projects already in contract for delivery in 2021."
Deanestor's manufacturing and distribution facilities in Mansfield span 165,000 sq ft across three sites and it employs around 150 staff.