£35m plan to redevelop historic estate could create 170 jobs

Plans are being prepared for regenerate an historic Derbyshire estate in a move which could create 170 jobs.
The £35 plan would see Elvaston Castle restored to its former glory and includes repairing and renovation of the estates building to return them to use as retail, office and workshop space or holiday cottages.
Upgraded catering facilities are also part of the plans – include a new main café, while a new drive closer to the A6 would improve visitor access.
Also included is a new adventure playground and camping and glamping facilities, an improved events programme and the conversion of the upper floor of the castle into suites which could be available to let out for weddings and other events.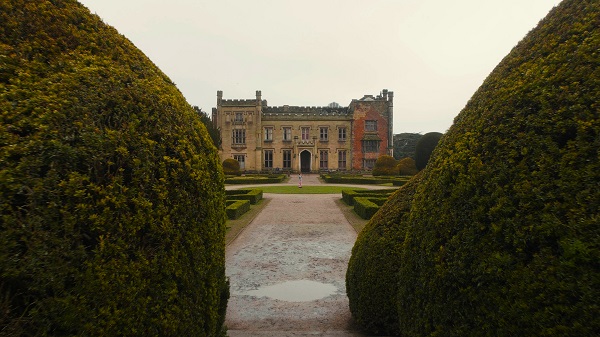 Following a comprehensive public consultation and many months of work with the National Trust, Elvaston Castle and Garden Trust (ECGT) and Derbyshire County Council are putting the final touches to detailed plans which will reverse decades of underinvestment and secure the estate's future.
Once the home of the Earls of Harrington, the Stanhope family left Elvaston Castle after WWII. Derbyshire County Council rescued the site in the 1960s when it was threatened by development for mining and developed it as Britain's first country park. During recent decades, shrinking local government budgets have meant that the Council has struggled to meet rising running costs while a number of bids to provide the site with a sustainable future have proved unsuccessful.
Regeneration of the estate is expected to create more than 170 new jobs and increase the number of visitors from 240,000. There are no plans to build new residential housing on the estate.
The £35m regeneration cost will come from a mix of public and private investment including bids to the National Lottery Heritage Fund, D2N2 Local Enterprise Partnership and substantial investment from Derbyshire County Council. The county council's long-term plan is to hand the day-to-day running of the estate to the charity, Elvaston Castle and Gardens Trust (ECGT).
Derbyshire County Council says the investment will put Elvaston on a sustainable footing, relieving the Council of significant on-going annual maintenance and running costs; resolving the major backlog of repairs and other work; and maintaining public access to the estate.
Dr Peter Robinson, Chair of ECGT: "This is an incredibly exciting opportunity and the thoughts and ideas contributed by locals and the wider Derbyshire community have been invaluable in shaping this plan. Like many people, I love Elvaston and visit frequently with family and friends.
"We have five years of hard work in front of us, but we're determined to bring the castle, gardens and wider parkland back to life. We are committed to opening up much more of the estate to the public, including the three courtyards of beautiful stable buildings which include a blacksmith's forge, gas engine and the remains of an original Real Tennis Court."