Heritage duo launch new consultancy in the East Midlands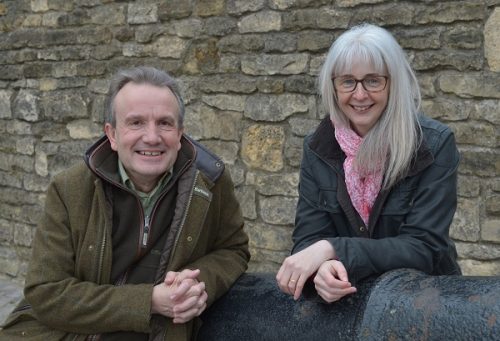 Two highly-experienced heritage specialists have launched Irving Patrick Consulting in Lincoln – a consultancy for transformational heritage, conservation and church projects in the UK.
Co-founded by company directors Dr Anne Irving and the Revd. Canon John Patrick – who worked together for many years at Lincoln Cathedral – Irving Patrick Consulting will provide fundraising, project management, strategic planning, audience and stakeholder development, operational reviews and business planning.
John Patrick, said: "Anne and I are incredibly pleased to have formed Irving Patrick Consulting. We have a shared passion for this incredibly diverse and interesting sector, and have brought together our collective skills to offer important heritage projects support and guidance from the outset.
"With many community projects, organisations and churches hit particularly hard by the challenging events of the last twelve months, Anne and I felt it was the right time to form our new company. Our expertise and experience in heritage, conservation, fundraising and planning are incredibly valuable in helping vital projects get off the ground and achieve their aims.
"Launching a business is never easy – let alone during a global pandemic – so we are proud to have made such a positive start. We are looking forward to seeing this company grow, helping others and responding to the needs of individuals, organisations and communities."
Irving added: "It is a pleasure to now be working with John on our new venture. We believe our specialisms complement one another greatly and our joint experiences have taught us that heritage really does enrich people's lives, and it's vital that we work to better understand and care for it.
"It's wonderful to be able to use my knowledge at Irving Patrick Consulting to provide a one-stop-shop for heritage sites, religious institutions and cultural organisations who require experienced leadership, support and guidance to enable their projects to flourish."