People: Optima; Rippon Homes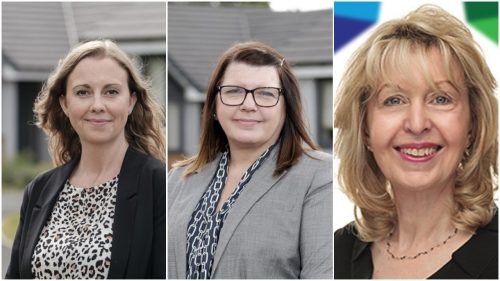 Recruitment and business consultancy Optima UK has helped a mystery internationally-operating company to add two senior-level appointments to help drive its space-based programmes.
Optima, which has developed a specialism in space and emerging technology recruitment, has had a long working relationship with a client that is creating its own network of satellites to become the industry leader in Data-as-a-Service (DaaS) in maritime activity.
Leicester-based Optima UK was tasked with finding the right person for the senior post of Technical Director at the company's US subsidiary. The role holds responsibility for the development and deployment of the space-based systems, ground support, analytics and data delivery.
This is the second time in recent months that Optima has secured a senior-level professional for the business.
Larraine Boorman, chief executive at Optima said: "We're exceptionally proud that such ambitious businesses put their trust in Optima's people to find and recruit talented professionals to help them to become leaders in their field.
"We at Optima have the knowhow and processes to find and recruit the very best people for a range of sectors. We have worked in the space and technology sector for many years now and have a stellar reputation for success."
The company's CEO said: "Having the right people around you is key to moving forward and it's crucial we acquire the right talent. Optima always provides a professional and valuable service."
Mansfield-based Rippon Homes has expanded its marketing team with two new recruits.
Julie Johnson joined as sales and marketing manager, while Louise Dickerson is hired as sales co-ordinator.
Ian Dyke, managing director of Rippon Homes, said: "It's fantastic to have these highly qualified members on the marketing team. They've already made an impact on the business, and I expect they'll continue to make their mark and grow within the company."