Leicester design practice adds new director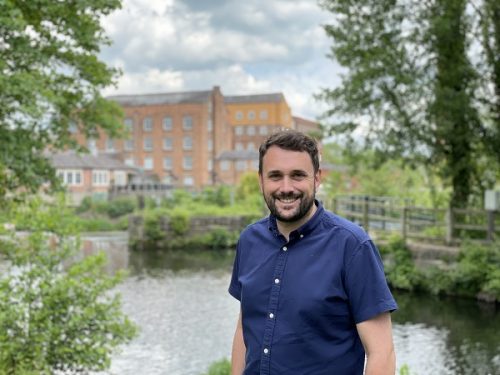 Leicester-based design practice, rg+p, has appointed a new director.
Chartered town planner and Member of the Royal Town Planning Institute (MRTPI), Chris Lindley joins the firm, and will initially be based from its Leicester studio.
With a strong residential and commercial development background, Lindley's experience includes delivering net zero carbon schemes; development in the Green Belt, of listed buildings and in heritage settings; estate planning and land promotion; appeal hearings; and appearing at local plan examinations and public inquiries (as expert witness).
"My entire career has been spent in consultancy roles, acting for a range of developers, landowners and public sector clients, and I've been fortunate enough to work all over the country," said Lindley. "When the opportunity arose to take on a directorship at rg+p, I felt the time was right to make a move and join an environment where I can work alongside colleagues to see a project from inception to completion.
"The practice has a strong reputation across the Midlands and London, especially in the residential market, and I'm keen to build on this. The planning industry is set for a major shake-up over the coming months with the introduction of the Planning Bill and changes to Permitted Development rights so I want to make sure we're at the forefront of new development in the region," concluded Chris.
rg+p's director, Rob Woolston added: "We're very proud of our planning team's achievements in the past ten years and are equally as excited to see how Chris will shape its growth from here, especially with planning being so high on the national agenda. With over 15 years' specialist expertise, Chris' policy knowledge covers single plots through to entire development masterplanning so our clients can be assured they will receive timely and accurate advice in line with latest legislation. We're confident he will be a real asset to the team."