US private equity firm makes move for Derby County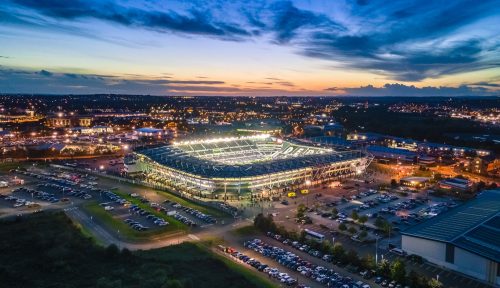 A US private equity firm has reportedly made a £28m bid to buy Derby County out of administration.
The news emerged just hours before the Rams fell to a 2-1 defeat to Nottingham Forest at the City Ground amid a deepening crisis that could see the club liquidated if administrators from Quantuma fail to prove the club can be funded past the end of January.
Carlisle Capital was set up in 1984 and, according to its website, is a " a long-term, patient investor". It's tack record shows a background in investing in media and real estate.
Reports from the Press Association claims that Carlisle Capital is aware of the claims against the Rams made by Middlesbrough and Wycombe, but that they have not been deterred.
The news will be a fillip to Derby County fans after tensions rose last Thursday evening between Quantuma, the administrator appointed to try and find a buyer for Derby County, and the EFL, which appears to be running of of patience over the affair.
Bemoaning the amount of "misinformation" in the public domain, the League said that the claims from Middlesbrough and Wycombe Wanderers being resolved will not immediately fix the problems facing the takeover of the club, and that they are "merely one part of a complex puzzle".
The EFL added: "The administrator as a matter of urgency needs to clarify how it plans to fund Derby County for the remainder of the season. By the administrator's own forecasting, the Club will run out of cash by February, and therefore sourcing funds is of paramount importance to ensure they can compete for the rest of the season. This is not an artificial EFL deadline, but the reality of when we have been informed the money runs out.2
The EFL said that it needs "urgent clarification" from the administrator as to who the preferred bidder is. Without this clarification, no tangible progress can be made into solving the challenges associated with the claims, it added.