'Ongoing demand' of student market brought developer to Nottingham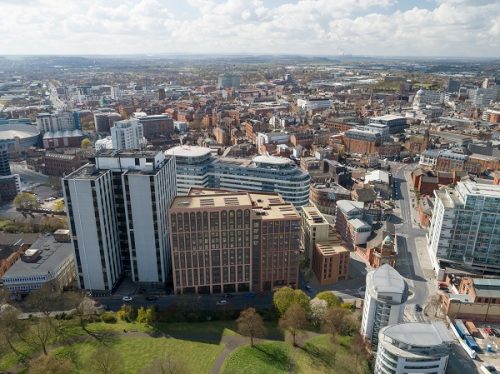 The new owner of the Bendigo Buildings in Nottingham says it chose to enter the city because the "ongoing demand and growth" of its student accommodation sector – and that it is on the lookout for similar sites.
It was revealed last week that Bricks Group has bought the site – a consented scheme for new purpose-built student accommodation in Nottingham – from Godwin Developments.
The scheme, in the city centre, will include 783 beds including of a mix of studio apartments, four, five and six-bedroom clusters and studio rooms. It will also provide a range of indoor amenities and landscaped gardens as well as commercial units on the ground floor for residents and the neighbouring community.
A spokesperson for Bricks Group told TheBusinessDesk.com that it wouldn't be looking to submit a new planning application for the scheme, which has permission for 783 student bedrooms, and that the design may only be tweaked, at most. The scale of the development and number of bedrooms won't change.
The spokesperson added: "Nottingham is a fantastic city with about 60,000 students across two renowned major universities and with 30% of the population aged 18-29, compared to 16% nationally) We're always on the look-out for great development sites and management opportunities to support the compelling ongoing demand and growth."
The Bendigo Buildings development will be built on land currently occupied by a former Royal Mail sorting office, which has been vacant for nearly 20 years, as well as the adjacent car park on Cowan Street.