Agri-tech manufacturer reaps rewards of six-figure capital injection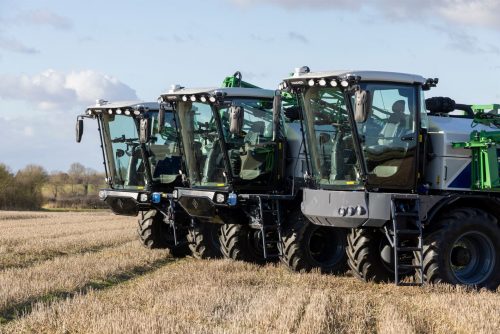 A Lincolnshire-based agricultural technology manufacturer has received nearly half a million pounds in working capital to help fulfil its expanding order book.
Househam Sprayers has been awarded the £450,000 loan by MEIF Maven Debt Finance East and South East Midlands via the Recovery Loan Scheme.
The company says it is planning to use the cash to raise its stock levels, enabling it to meet increasing demand for its products.
Founded in 1970, and based in Woodhall Spa, Househam has operated in the agri-tech manufacturing sector for over 40 years.
The business specialises in the production and engineering of a range of self-propelled crop spraying machines.
Greater Lincolnshire has one of the largest concentrations of food manufacturing, research, storage and distribution areas in Europe. Its agri-food sector alone is responsible for 12% of England's total food production, while the food supply chain provides 24% of jobs in the region.
Robert Willey, managing director at Househam Sprayers, said: "The loan from MEIF Maven Debt Finance provides our business with certainty going forward, enabling the team to push forward with our exciting plans to grow the business via our increased sales orders this year.''
Richard Altoft, investment director at Maven, added: "Following the introduction of the business by Duncan & Topliss we could see that Househam Sprayers is a long-established Lincolnshire based business with a strong reputation within the sector. It has plans to increase sales in both its domestic and overseas markets in 2022 and beyond, which may also lead to expanding its current operations and workforce."