People: Cherry Professional; Games Workshop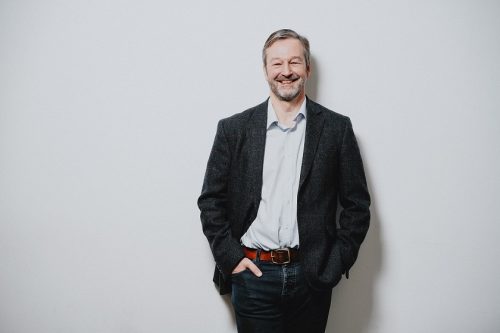 East Midlands-based recruitment firm Cherry Professional has appointed a new strategic advisor.
Simon Wassall brings over 38 years' experience to the consultancy having previously acted as executive director and CEO of the technology division at a market leading recruitment company.
Wassall has been recognised by SIA (Staffing Industry Analysts), a global advisor on staffing and workforce solutions, through his inclusion in its Top 100 European Leaders listing.
He said: "For anyone from the outside looking in Cherry Professional has such potential and has already delivered some outstanding projects and work with incredible clients across the region. What's great is that they have even more to offer with such a supportive culture, strong leadership team, and fantastic infrastructure. They really do have the foundation to truly propel and grow. I am delighted to be joining Cherry Professional at such an exciting time in their journey.
"I am working closely with the senior leadership team, and we are excited to be embarking on a significant growth plan to bring our market leading services to additional professional specialisms and to expand our geographical footprint to continue giving our valued and trusted clients the levels of service they are accustomed to, across even more areas of their organisations. We also look forward to bringing our special brand of quality to new customers across the region."
The company was founded in 2009 and now has a presence in Nottingham, Derby, Leicester and Lincoln.
Its clients include Vision Express, Aggregate Industries, Slimming World, Motorpoint, Browne Jacobson, Experian and Travis Perkins.
Danielle Asano, owner and managing director at Cherry Professional, said: "Simon has joined us at a pivotal time. As a business we are facing many challenges including staffing shortages and cost increases despite which we continue to be successful and plan to scale from here.
"Simon brings invaluable sector experience and will provide strategic support as we expand our team, markets and advance our digital transformation projects.
"We are on a mission to become an employer of choice for talent in the region and experienced external support will help propel us towards our goals. We are committed to investing in the business to support its growth."  
Games Workshop chair Elaine O'Donnell has been made non-executive director of the international recruitment group SThree.
O'Donnell, who has been chair of the Nottingham-headquartered fantasy games manufacturer and retailer since January 2021, will also chair SThee's Audit & Risk Committee.
She will take up the post on 1 October.
O'Donnell has held a number of non-executive positions with firms including On the Beach Group and MSIF, and previously spent 15 and a half years at Ernst & Young, where she was partner between 2005 and 2012.
Last month, Games Workshop posted what it described as an "astonishing" performance in its full year results to 29 May.
The company saw its revenues increase to £414.8m – up from £369.5m last year – while its profits before tax leapt from £150.9m to £165.5m.