Milestone is latest addition to RSK Group's growing portfolio of companies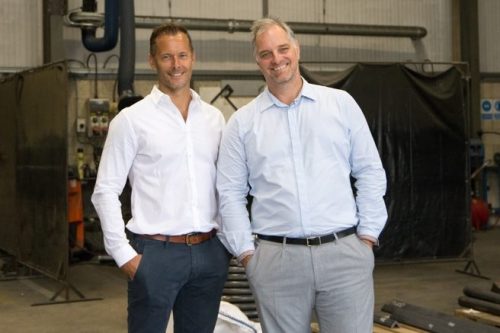 Environmental, engineering and technical services business, RSK Group, has announced its latest acquisition in a deal, for an undisclosed sum, for Leicestershire firm Milestone Communications.
Based near Melton Mowbray, Milestone specialises in civil, electrical and mechanical engineering for telecoms and renewable energy suppliers.
Established in 2004, Milestone boasts a team of 80 sector experts and has grown to a yearly turnover of more than £8m.
Its teams, operating across the UK, consist of highly trained in-house delivery crews, maintained by a full back-office support team.
Milestone offers bespoke steel fabrication, civils and build capabilities, and a full turnkey solution to project management. As a contractor for the telecoms industry Milestone is accredited to provide services for industry names such as Ericsson, Cellnex Arqiva, TEF, Vodafone, EE and MBNL.
The company's work in the renewable sector has included bespoke steel infrastructure installed on projects across public and private sectors, including British Antarctic Survey, BBC Glasgow and Bristol & Bath University.
Milestone's joint managing directors, Adrian Whalley and Gavin Baxter, said: "This is an exciting step for both Milestone's future as a business and for our highly skilled employees. We are looking forward to bringing Milestone's unique service offerings and culture to the RSK Group as well as gaining the structure, support and opportunities that the group environment will provide."
Alan Ryder, Group CEO of RSK Group, based in Helsby, Cheshire, said: "The addition of Milestone's considerable expertise to RSK will serve the group and its clients well, enhancing our current strength in the renewables sector whilst improving the group's access to the telecommunications market.
"We are particularly excited about Milestone's steel fabrication capabilities which will bring a much valued skillset in-house for the group and allow us to continue to expand in line with growing market demands."
As RSK continues to deliver its ambitious growth strategy it is now comprised of more than 175 companies, employing 10,000 people. The group's annual turnover at the end of financial year 2022 is expected to be in excess of £800m, more than double the previous year.
The acquisition adviser was Max Ward of Independence Capital.